With its military grade timekeeping precision and longstanding active endorsements with sporting tournaments and world class athletes, Casio has been unveiled as the official timekeeper for the AFF Suzuki Cup in August 2020. To commemorate this special event and to rally support for our national players, Team Harimau Malaya, Casio Malaysia has launched a limited edition watch as a gift to our national players and team officials.
A watch presentation took place recently where the Managing Director of Casio Malaysia,
Tezuka Itsuro unveiled the watches and presented to the President of Football Association of Malaysia (FAM), Datuk Haji Hamidin Haji Mohd Amin, for our national players before they departed for the top football tournament in Southeast Asia that is currently taking place from December 5, 2021 to January 1, 2022 in Singapore.
The limited-edition watch based on the GBD-100-1A7 model from the G-SQUAD line subtly
features the iconic black and yellow stripes, which are the team colors of Harimau Malaya.
In line with the uniqueness of our very own animal spirit, the same boldness will be in the
spotlight once again to inject the same passion, drive and fierceness of our national team
which they proudly display with this wearable technology in the international sporting arena.
The AFF Suzuki Cup logo is also visible on the soft urethane watch band to commemorate
the event.
The GBD-100-1A7 model stays true to G-SHOCK's signature heavy-duty rugged look designed for extreme durability whilst powered by the iconic stripes of Harimau Malaya, signifying the fire and passion that all Malaysians have in representing Malaysia in the eyes of the world. With a host of sensor features and functions, this is a timepiece that has defied conventional watchmaking logic that is precise, functional and can withstand the toughest of environments while making a timeless fashion statement.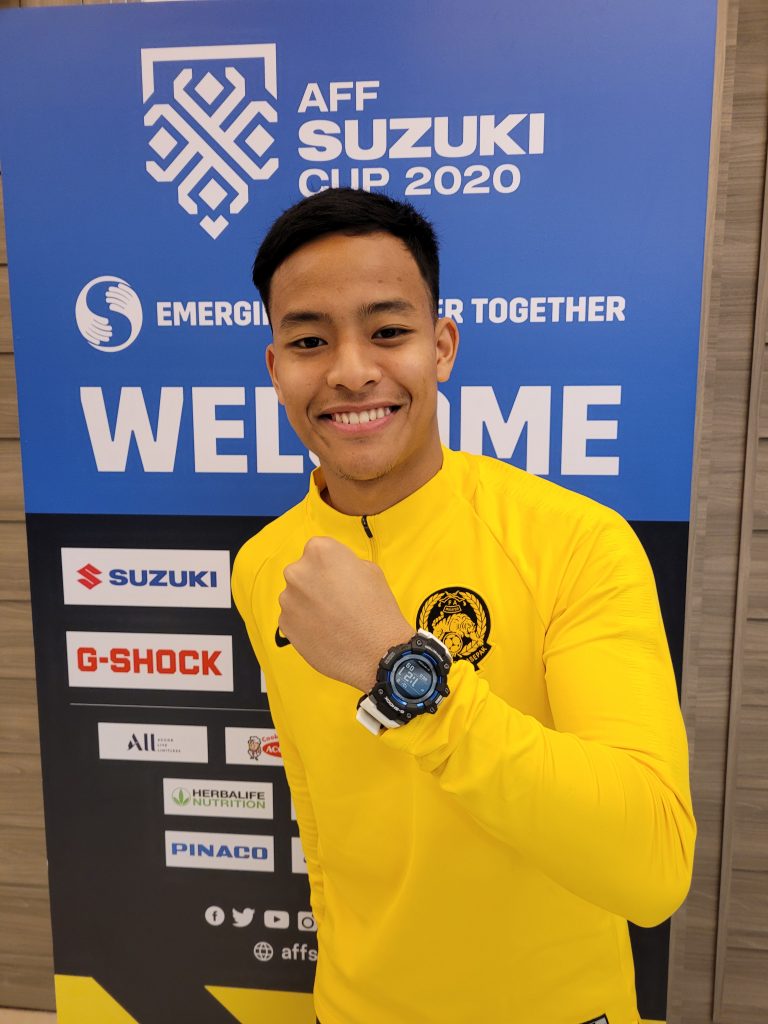 "We are so proud to show our unwavering support for team Harimau Malaya and that we are behind them every step of the way. This watch is testament to their resilience and
perseverance and with their fiery spirit, nothing will stop them in their quest for glory whi le bringing national pride and unity to the forefront. Malaysia Boleh!" says Tezuka Itsuro.