The Prince & Princess Cheongsam-Samfu 2020 / Ambassador 2020 Finals which was held at the Quill City Mall, uncovered a host of rising Malaysian kids talents to represent Malaysia at the C-Plan Supermodel 2020 Finals in Beijing, China and also Asia Pacific Prince & Princess 2020 Finals which will be held for the very first time in Malaysia (Melaka) in June.
The kids talent competition which was held in conjunction with the CYM International Charity Bazaar 2020 in aid of Persatuan Sayang Autism Malaysia (PERSAMA) over two days last weekend, saw a healty participation of more than 100 young hopefuls vying for various honours.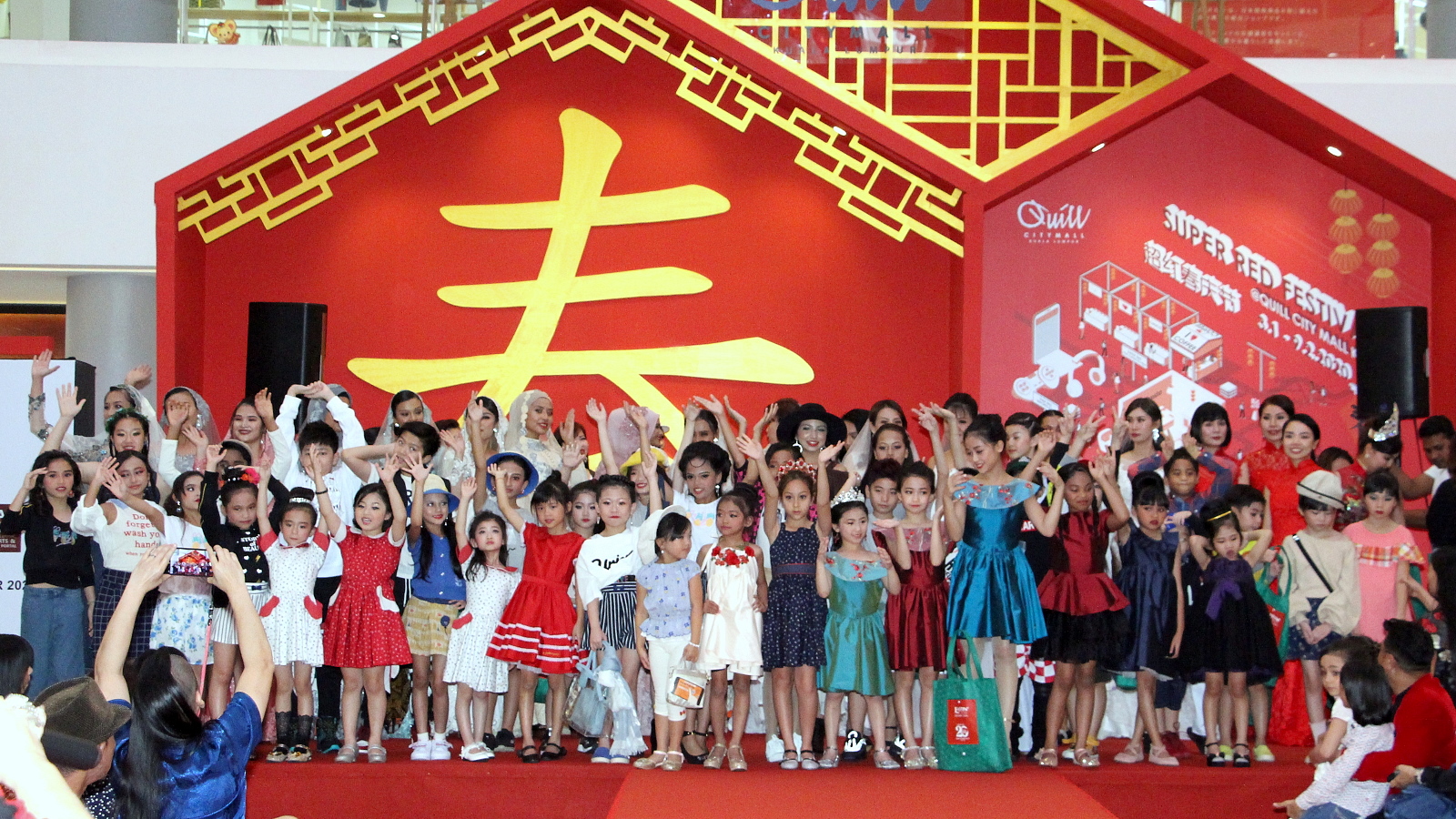 Four winners were announced during the talent round which was held on day one of the two-day event. Cheryl Soo Xuan Rou emerged champion in the dance solo category with her energetic belly dance performance while mesmerising Latin dancing duo Har Mithrasan & Tan Yu Syn were proclaimed champions in the group dance category. The pair also won the overall talent champions title. The singing champion was awarded to Kingsley Bong who captivated the audience with a CNY themed number, with Chanel Chan being honoured as champion in the music/others category with her colourful variety act.
Day two of the competition which focused on kids modelling, saw Nor Natasha Nazira crowned as the the Mini Miss Cheongsam champion, while Dzeco Siew Wei Xian emerged victorious in the Mini Mr Samfu category. The Little Miss Cheongsam and Little Mr Samfu titles went to Cloey Bong and Chan Ken Zing respectively.
The Miss Pre-teen Cheongsam title was awarded to lanky Suraya Tasha Sulaiman, the talest and most decorated finalist in the competition, while the Miss Cheongsam title went to Casandra Low Yun Faye.
Four Grand Champions were also selected from the competition. Kingsley Bong and Nur Tania will represent Malaysia at C-Plan Kids Supermodel 2020 competition in Beijing, China while Hani Ixara and Tasha will represent Malaysia in the Asia Pacific Prince & Princess 2020 Final.
Various other titles were also awarded during the competition. The winners were selected by a panel of esteemed judges that included respected Malaysian singer-songwriter Hasnol Arif, Joyce Nelwan, Facilitator of John Robert Power (Bali, Indonesia.) and President of International of Women's Association (Kuala. Lumpur), Datin Theta.Joyce Sigar, Overseas Director of LUIRE by Baden Straight among many others.
The competition was organised in Malaysia by kids talent development academy ParisZki Talents Touch which is helmed by its principal Suzaan Bougendoul.
Keeping the crowd entertained during the competition were celebrity singers  Hasnol Arif and Sarah Fazny, upcoming pop group Outbreak and rising kid star Yuba Bougendoul.
In conjunction with the competition and bazaar, a Festival Fashion Show was also presented at the two day event. Fashion house LUIRE by Baden Sirait showcased some of their "Cheongsam" designs, with Indonesian Kebaya.  featured by Batik, Kurasi and Rumah Kebaya.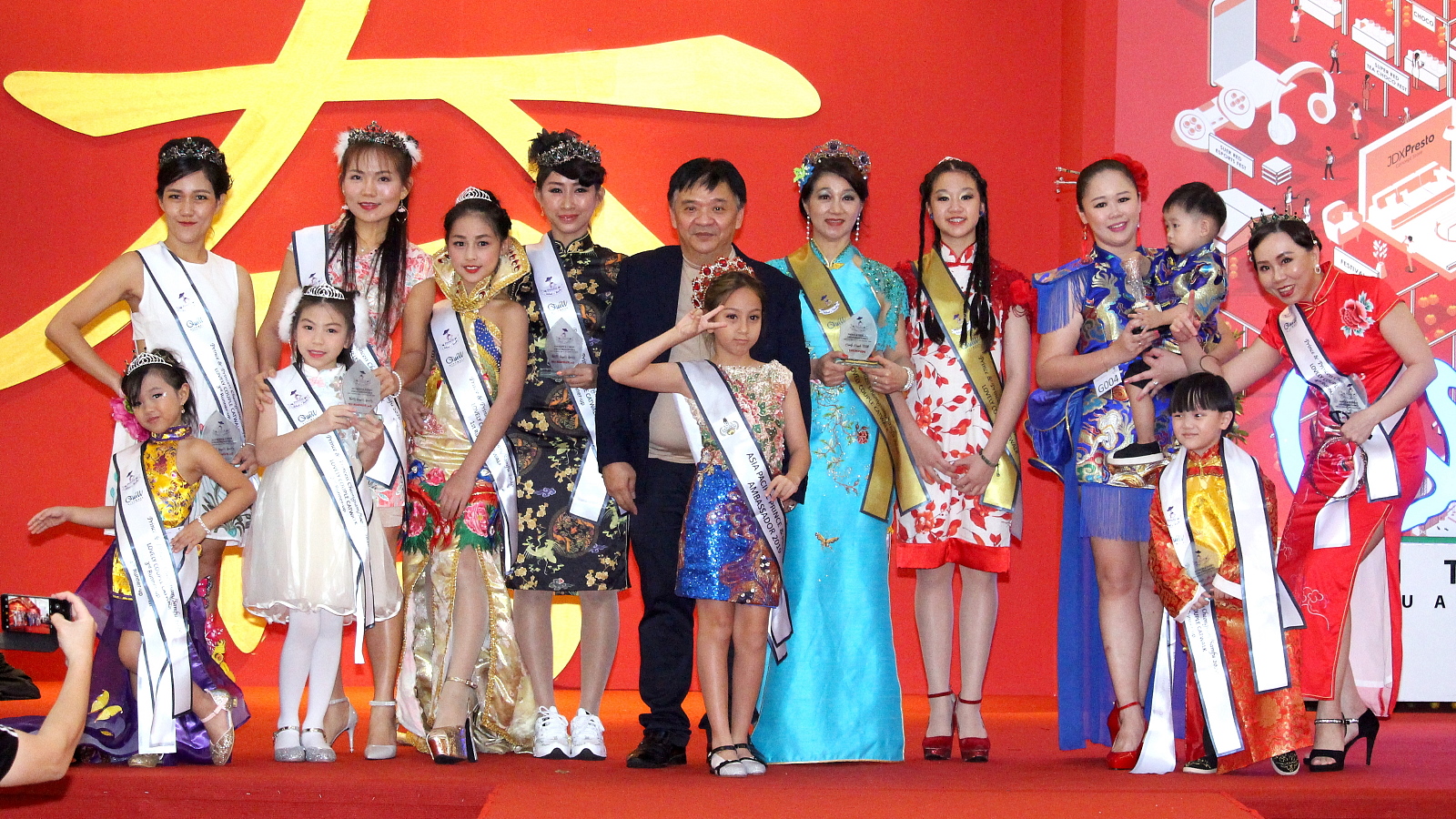 The CYM Charity Bazaar which was organised by Club Yummy Mummy, the first Indonesian International Motherhood and Cooking Club in Malaysia, founded by' Shantee Muzaffar in 2016, featured more than 30 booths showcasing a huge variety of products from many countires and also F&B with various delicacies from Indonesia, Malaysia, Austria & Italy. The bazaar also saw cooking demonstrations by Chef Nikkela.(Middle Eastern/Carribean), Mom Schwarz (Austrian Pancakes), Chef Tony (ItalianRrisotto) and Paola.Gianotti (Italian-Decoupaged).
The objective of the CYM International Charity Bazaar was to raise donations for PERSAMA from proceeds of its sales. The highlights of the event were the presentation of two wheelchairs by Baden Amal Kasih Sayang Malaysia ( BAKASA) and a cheque presentation of RM 2850.00 by Club Yummy Mummy to PERSAMA's Founder, Thila Laman.
ParisZki Talent's Touch will return with the Asia Pacific Kids Fashion Week 2020 in April and the Asia Pacific Prince & Princess 2020 International Finals in June.