Today's players are not good at one thing. They are good at a lot of things. With that in mind, global sports brand PUMA launches the PUMA ONE football boots that delivers the needs of all football players in one perfect boots.To begin with, PUMA consulted UEFA Euro 2016's Best Player and Golden Boot winner, Antoine Griezmann, youth academy players and football obsessed teens to understand their definitions of a perfect boot.
From there, it was abundantly clear that most footballers including Griezmann himself wanted a boot that had a great FIT, helped to move FAST and gave more FEEL on the ball.To complete the process, PUMA brought former Arsenal FC superstar Thierry Henry on board to play a major role in ensuring the all-new boots catered to every type of player.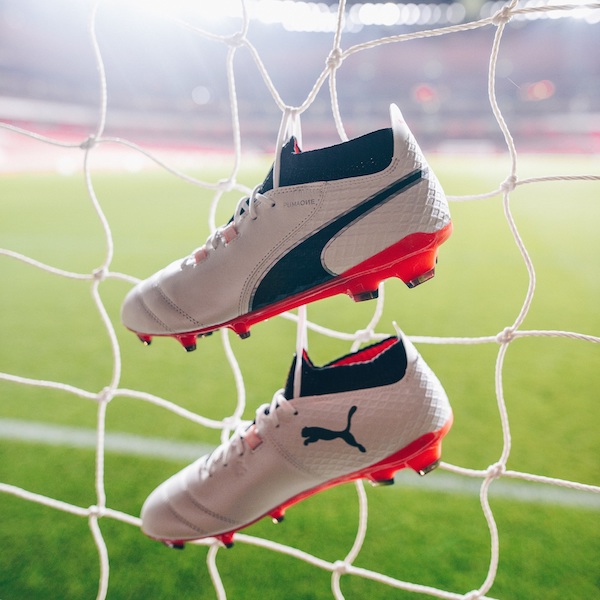 With such strong research and insights, PUMA has delivered a football boot that excels in FIT, FAST and FEEL. FIT comes from the engineered evoKNIT sock, FAST is provided by the ultra-lightweight Pebax outsole, whilst FEEL is enhanced by the super soft leather that adorns the upper.
In conjunction with the launch of PUMA ONE in Malaysia, PUMA launched 'The Perfect ONE Challenge' that will be going on a month-long tour across 4 different locations in Kuala Lumpur (TFC Store LOT 10, 7-9 July), Johor Bahru (Komtar JBCC, 14-17 July), Penang (Queensbay Mall, 21-23 July) and Klang Valley (Sunway Pyramid, 28-30 July).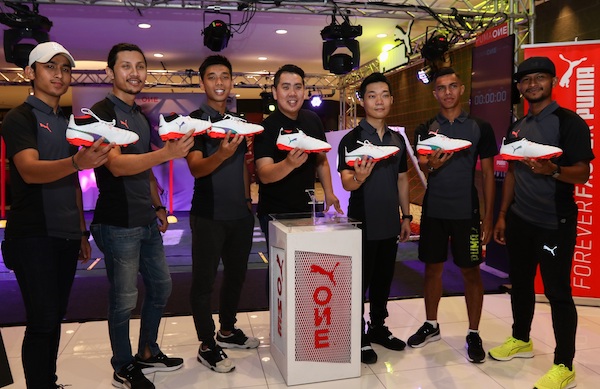 The launch event was organized in Lot 10 Shopping Complex, Kuala Lumpur and was attended by a number of PUMA Friends including footballers Ahmad Beto (Perak FA), Syahmi Safawi (Selangor FA) and Danish Hazriq (Negeri Sembilan).
Some local football crazy celebrities such as singer Hanifah 'Black', actor Ahmad Ezzrin Loy, TV host/actor Ryan Yong as well as Ola Bola fame Luqman Hafidz (Ali) and Lim Jian Wen (Ah Chai) were also present to join in the excitement and take on the Perfect ONE challenge during the launch event.
The challenge, which is open for the public, is a series of customized tasks that will test participant's skills across the FIT/FAST/FEEL elements.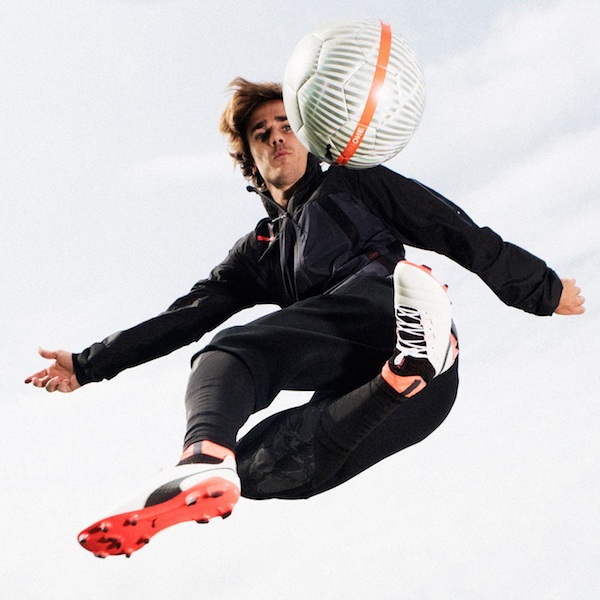 Speaking at the launch event in Lot 10 Shopping Complex, Kuala Lumpur, PUMA SEA's Marketing Manager, Tim Tham mentioned that the challenge was designed specifically to highlight the special features of the PUMA ONE boots.
"We wanted to give the public a first-hand opportunity to try out the boots and experience its uniqueness,"
"The Perfect ONE Challenge will be a great opportunity for them to get a taste of the FIT, FAST and FEEL elements of the boots by taking on the three customized tasks and trying to complete it with the best time," said Tim.
https://www.youtube.com/watch?v=WsXDopGJhPo
PUMA will be giving away prizes worth over a total of RM 6,000 for the Top 5 winners at the end of the tour.
The all-new PUMA ONE boots will replace PUMA's existing evoSPEED and evoTOUCH product lines and will be worn on pitch by Antoine Griezmann, Sergio Agüero and Hector Bellerin.
The PUMA ONE 17.1 boots will be available at all PUMA outlets and retail partners in Malaysia from the 7th of July onwards retailing at RM879.