Barely three months since he was last seen in action, Malaysian standout Agilan "The Alligator" Thani is raring to enter the ONE Championship cage once more with an attempt to put himself back on the winning track.
Thani's last bout did not go his way as he suffered his first professional career loss at the hands of ONE Welterweight World Champion Ben "Funky" Askren of the United States in the co-headliner of ONE: DYNASTY OF HEROES in Singapore this past May.
The 21-year-old Malaysian welterweight was forced to wave the white flag by Askren in the first round with an arm-triangle choke.With the drive to reinsert his name into the winner's column, Thani chose not to wallow over his setback last January as he jumps right back into action by squaring off with Egyptian stalwart Sherif "The Shark" Mohamed.
"I got my chance to vie for the world title last May. Unfortunately, I didn't capture it. My next step is to be back on that stage again. It's not a defeat. I think of it as a lesson. It will serve as an inspiration to push myself to the limit," he stated.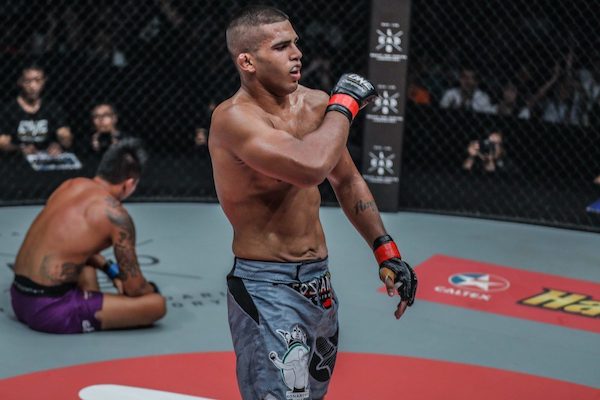 "It's still a long way before I become a world champion, I know that. But maybe this is where I start. I've taken the defeat in a good spirit," Thani added.
Both men are slated to face each other on the undercard of ONE: QUEST FOR GREATNESS, which takes place at the iconic Stadium Negara in Kuala Lumpur, Malaysia on Friday, 18 August.
"It's an honor to fight a talented martial artist like Sherif Mohamed. I am ready to give my countrymen an exciting bout," said Thani, who is brimming with pride and excitement as he wants to quickly bounce back from the loss.
There are exactly 84 days between his last ONE Championship outing and the upcoming three-round welterweight encounter with Mohamed, but Thani assured that he has fully recovered and is ready to give it his all inside the cage.
"I had enough time for recovery. I'm back in training camp even before I got the call. For me, every time is training time. It's my responsibility, and it keeps me prepared," he shared.
After falling short in his bid to become a world champion, Thani made certain changes in preparation for his return to the ONE Championship cage.Although the man called "Alligator" usually conducts his training camp at his home gym of Monarchy MMA in Kuala Lumpur, he opted to focus his efforts in Temecula, California this time around with the world-famous Team Quest.Aside from adding new tools to his overall skillset, another benefit the Malaysian combatant gets is the chance to interact with multi-division world champion Dan Henderson and all the other hungry athletes who call Team Quest their home.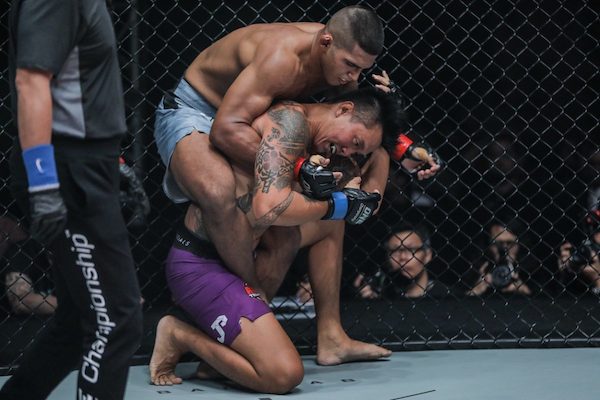 "Dan [Henderson] comes in to watch the practices every now and again. It is always a good feeling to be coached by him. Obviously, he has the most experience out of all of us, and it is just a good vibe there. We have a good bunch of people who do a lot of training and have a lot of knowledge to work with," he bared.
Thani will return to Kuala Lumpur just in time for fight week with more knowledge and his self-confidence rebuilt.
No longer haunted by the title loss to Askren, Thani is hungry to get back in his winning form and restart his campaign to become a world champion in the sport.
"I was on an emotional rollercoaster. When I saw Askren, I was starstruck. I was fighting someone who is one of the greatest in the world, and I did not believe in myself as much as I should have. Having had the experience of facing a world champion, I can now better prepare myself mentally and physically for future matches. I am still in high spirits," he concluded.