Bastille have come together with multiple Academy Award® and Grammy®-winning composer Hans Zimmer to release a special reworking of their era-defining international hit single, Pompeii.
The glistening rendition, entitled Pompeii MMXXIII came about as frontman Dan Smith and Zimmer were working together on other projects. A captivating live recording of the track was filmed in Cardiff with the BBC National Orchestra of Wales, watch a clip of the video here.
Hans Zimmer says, "It's been proven time and time again that a beautiful, crafted song by a great band can have many lives and Pompeii is a shining example of this. Working hand in hand with Bastille and my team at Bleeding Fingers has been an exhilarating experience and an honour to be part of this remarkable journey. I'm so excited to share this rendition with you all!"
Dan Smith says, "Having the opportunity to work with the living legend that is Hans Zimmer, and his brilliant team, has been an absolute dream. Working with them on this new version of "Pompeii" has been incredible and has put the biggest smiles on our faces throughout the whole wonderfully surreal experience."
Pompeii is the lead single from the band's multi-million selling debut album Bad Blood and was originally released in 2013 charting at No.2 in the UK charts. The single remains in the Top 50 most streamed songs of all time in the UK with over 3.5 billion streams.
2023 has been a year of celebration for the Grammy and Brit winning four-piece as they mark the 10-year anniversary of the release of their breakthrough debut album, Bad Blood which catapulted the band from alt-pop newcomers to global chart-conquering festival headliners.
Over the summer Bastille released, 'Bad Blood X' an extended edition of Bad Blood which included 3 never-before-heard demos, 2 additional covers and a suite of Bad Blood live tracks. The band have also played a special series of sold-out Bad Blood X shows and festivals across the UK, Europe and the US giving fans the opportunity to hear the album in full alongside other fan favourites.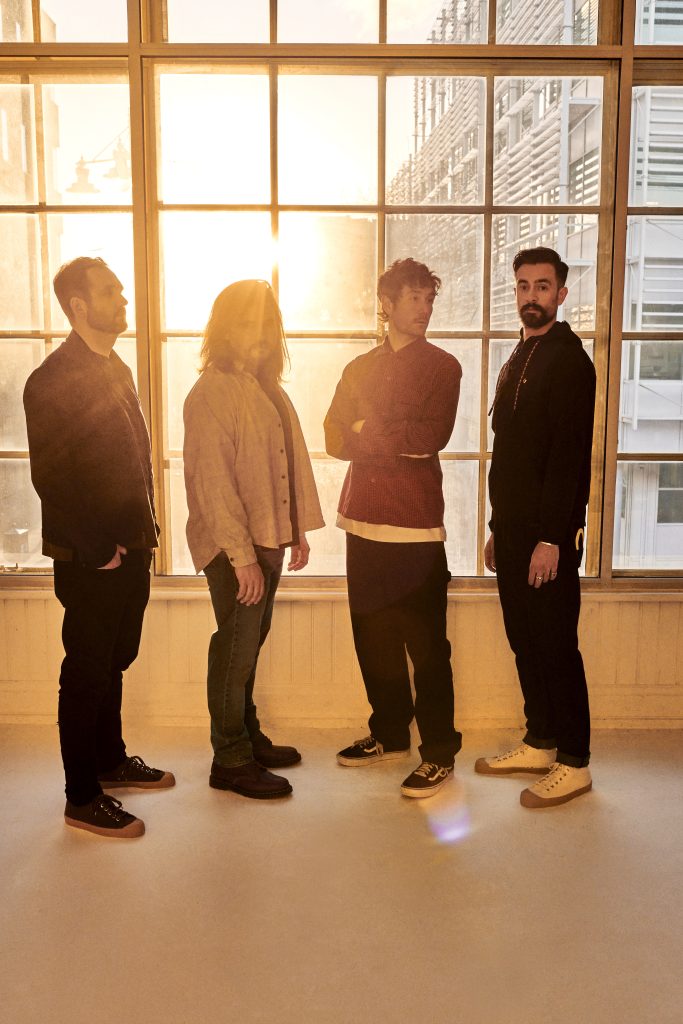 Released on the 4th of March 2013, 'Bad Blood' charted at #1 on the UK Albums chart, spending 3 weeks at the top and earning the title of the biggest-selling digital album of 2013. Bastille were crowned the British Breakthrough Act at the 2014 BRITS, along with receiving two Grammy nominations. 'Bad Blood' has since gone on to achieve triple platinum status, with over 1 million copies sold in the UK alone. The band have amassed more than 11.9 billion streams across all partners since breaking through over a decade ago.