Jovian Mandagie once again integrates his creativity in swapping the three-dimensional shapes, volumes and artful layers in unconventional ways that remind the women of JM on how wedding dresses could be translated through his latest bridal collection called as "Bridal Blossoms".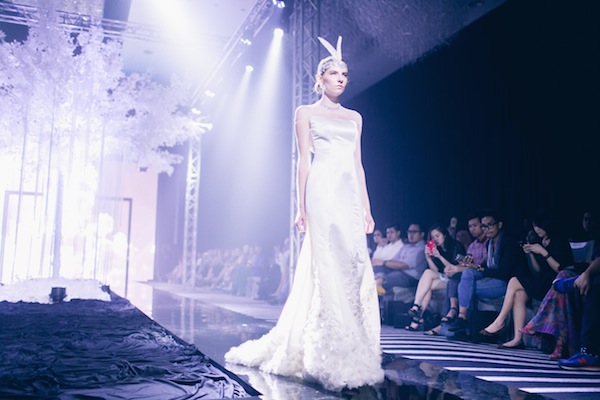 The line engages a little switch by provoking the idea of sculptural silhouette, to be described as contemporary, playful, surreal, emotive and pure. The inspiration takes in by the transformation of flowers blossoming to their original motives.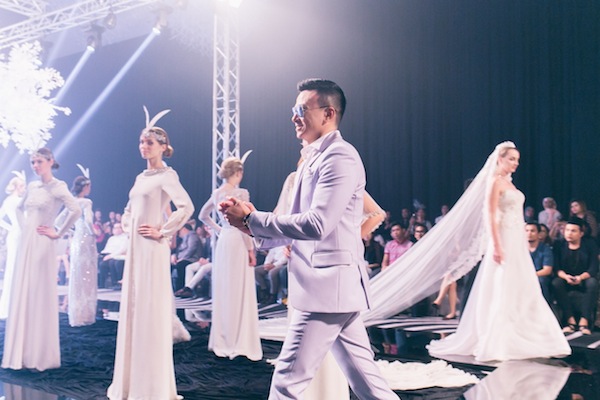 The collection qualifies the combination of material such as crepe, tulle, duchess, Italian chiffon, French lace and organza silk with the undulating embroidery details, subtle approach of beadings and ruffles.
This fascinating array touches down with forty (40) looks featuring sumptuous mermaid dresses and gowns, white color family including ghost white, off-white and a splash of champagne color to maintain the traditionalistic emotion of a guiltless bride.