Southeast Asia's first and only festival of ideas, The Cooler Lumpur Festival, will be returning with its fifth edition – Notes from the Future – at its home ground Publika, Solaris Dutamas from 17 to 20 August 2017. The KL-centric festival that adopts specific themes each year, aims to offer a new perspective to its audience this year by exploring the social, political, technological, and cultural ideas of our present time and tell the story of our collective futures.
"This year at the festival, we look to exploring a future we imagined decades ago becoming a reality in our lifetimes. We need to evolve mentally and emotionally as a society so we can embrace what's to come.Together with our partners, we will delve into the human relationship with nature, technology, and among each other, seek ways to harness the potential of an increasingly heterogeneous population, while remain deeply rooted into what makes us human," said The Cooler Lumpur Festival co-founder and Executive Creative Director, Hardesh Singh.
The festival this year will be a collaborative effort between creative media shop PopDigital, Green Future Malaysia created by the Ministry of Energy, Green Technology & Water for EXPO 2017, Astro Malaysia Holdings Berhad (Astro), and returning literary partner British Council Malaysia. Hardesh added, "We are excited to be running the festival for its fifth consecutive year and we are thankful for the overwhelming support we have received from our partners and the public over the years. Once again, we will be joining forces with our steadfast literary partner British Council Malaysia, who has supported us from the very beginning. We would also like to welcome Green Future Malaysia and Astro as our latest key partners to The Cooler Lumpur Festival."
Through the Green Future Malaysia platform, the festival will act as a satellite for our country's participation at EXPO 2017 in Astana, Kazakhstan, which is taking place from 10 June to 10 September 2017. With a theme of "Future Energy", EXPO 2017 is a global event with a mission to educate and create global debate on the challenges facing the world, particularly on the generation of more green energy to address issues related to global warming.
In times of mass consumption by an ever-growing population, the festival, together with the Ministry, aims to harness the collective energy from social voices to inspire change towards a green future creating a #MyButterflyEffect about future energy from Malaysia.
We also welcome back TBWA\Kuala Lumpur as a content partner.The festival will play host to an impressive speaker line up of celebrated international names such as: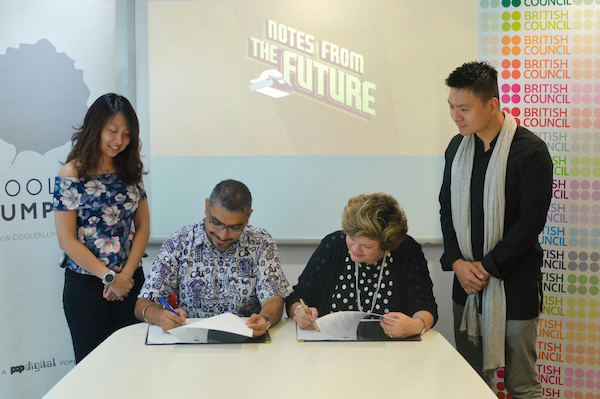 • Eva Horn (Austria) – A professor of modern literature and cultural studies at the University of Vienna, Austria and author of The Secret War: Treason, Espionnage and Modern Fiction and The Future as Catastrophe.
• Leif Randt (Germany) – Author of novel Planet Magnon which was adapted for theater and about to be adapted into a TV-series in 2018.
• Olivia Sudjic (UK) – Award-winning writer and author of novel Sympathy and named as one of The Observer's 'New Faces of Fiction' for 2017.
• Cara Ellison (UK) – Game narrative designer and author of Embed With Games.
• Jeff Stein (US) – Covers the spy agencies and foreign policy for Newsweek in Washington and author of A Murder in Wartime.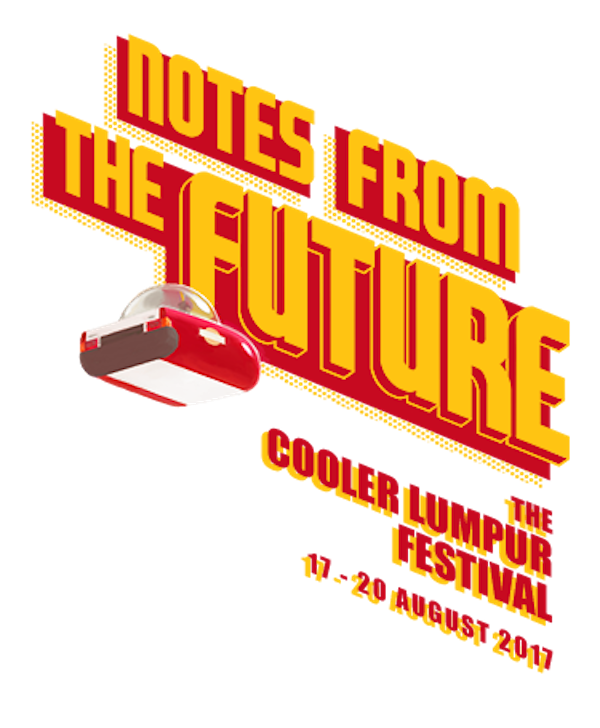 Joining the international speakers will be a number of local movers and shakers such as:
• Hanna Alkaf – An experienced writer and author of GILA – an exploration of mental illness in Malaysia – which was published in 2016.
• Bernice Chauly – An award-winning author of five books of poetry and prose including Growing Up With Ghosts (2011) and Onkalo (2013).
• Uthaya Sankar SB – A freelance writer and editor who is keen in doing research and writing about Indian culture in Bahasa Malaysia – recent books include Pulau Pendatang (2015), Nari! Nari! (2015), Malaiur Manikam (2015) and Mandala Bicara (2016).
• Mahvesh Murad – Editor, book critic & voice artist from Karachi, Pakistan.
• Jian Goh – Author of comic series Miao&WafuPafu.
Other than selected workshops, the festival is free of charge and largely open to participants of all ages from all walks of life.
For more information and updates, log on to www.coolerlumpur.com or follow The Cooler Lumpur Festival on Instagram (@CoolerLumpur) and Facebook (www.facebook.com/CoolerLumpur/).