Festival Cruise SHIPSOMNIA 2016 Makes Waves With Legendary Artists Line Up | Shipsomnia, the world's first fully themed music and arts festival vacation cruise, is making its global debut with a statement-making line-up comprising more than 40 artists from the United States, United Kingdom, Brazil, Colombia, Australia and Asia including Singapore, Bali, Shanghai, Hong Kong, Jakarta, Bangkok and Manila. The line-up – with the impactful mix of music legends, heavy-hitters, underground sensations, emerging stars and Ibiza favour- ites – is curated for music lovers.
The US$2.5-million experiential 5-day festival-vacation [with an aquat- ic mythical theme] will take some 2,400 revelers to the hottest destina- tions in Asia with one of the world's finest musical sommeliers on the Costa Victoria, which would be propped out with a mythical aquatic theme with a steampunk twist, where legends of the sea come to life.
The 5-day, 4-night cruise will set off from Singapore on Jan 2, 2016, to Phuket and Langkawi, and back to Singapore on Jan 6. The maid- en voyage of the annual Shipsomnia is organised by Mad Fresh Events, comprising professionals in the travel and entertainment indus- try from Asia-Pacific, Europe and the United States.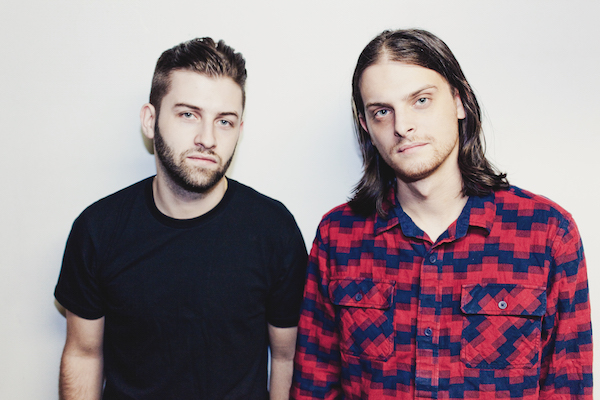 "Shipsomnia's artist line-up isn't based on a Top 100 DJ list. Our music policy is strictly based on music, talent, and the direction we'd like to see on Shipsomnia. We're leaning more towards an Ibiza vibe," says Alessandra Maderni, Co-founder and CEO of Mad Fresh Events.
The full artists line-up will feature some of the world's biggest global acts. Shipsomnia's heavy- weight headliners are Armand Van Helden [US], house legend and BBC Radio 1 host Pete Tong [UK] and Zed's Dead [Canada].
The star-studded roster also includes Claptone [Germany], James Zabiela [UK], DJ Jazzy Jeff [US], DJ Marky [Brazil], Mat Zo [UK], Stanton Warriors [UK], Treasure Fingers [US], Vin- tage Culture [Brazil], Yolanda Be Cool [Australia], Kastle [US], Amtrac [US] and Justin Jay [US]. These tasteful music selectors cover a diverse genre in electronic music from House, Drum+Bass, Electro House, Hip-Hop, Techno, Breaks, and more.
They will be joined by more than 20 of their Asian and Australian counterparts from the top clubs and party promoters/labels in Asia and Australia, who would bring their unique sound to the festival-cruise – from nightclubs kyo [Singapore], Fly [Hong Kong], M2 [Shanghai], VH [Bali] and Blowfish [Jakarta] – which were part of Shipsomnia's multi-city Asian club tour in May and June this year – alongside underground party promoters/labels Kolour [Bangkok], Irie Sundays [Manila], Sub Sonic [Sydney] and Habitat (Perth).
In total, Shipsomnia will feature more than 40 DJs, plus contortionists and aerialists from Mid-Air Circus Arts, on its power-packed showcase.
THE BEACH FESTIVAL WITH A CAUSE
Shipsomnia's stop in Phuket will be an exclusive one for Shipsomniacs where the beautiful private island Banana Beach, Koh Hey [Coral Island] will be closed especially for the festi- val-cruise. The beach festival will be held at Coral Island or Koh Hey, as it is known to locals, on the white sand, picturesque Banana Beach.
Aptly named the S.O.S. Beach Festival [Save Our Seas], the festival aims to raise awareness on various environmental issues in an artistic and fun way. Participants will accomplish this by building their art installations and costumes from the trash collected from Phuket's beaches on September 19, which is the International Coastal Cleanup Day. They will work with local schools, the Rotary Club and other volunteers to clean up the beaches of Phuket. They will then wash all the trash, and work with local artist, Pui Ngowsiri, the founder of Love Art Studio and an art village in Phuket, to create art installations.
S.O.S beach festival also has a "Take only pictures, leave only footprints" philosophy. Some of the event proceeds will go to a non-profit, ocean conservation organization in Phuket.
Limited tickets to Shipsomnia are still available. In just 12 days after its release in late May, 70 per cent of tickets were snapped up. Revellers hail from more than 35 countries.
THE MAGICAL SHIPSOMNIA JOURNEY BEGINS ON COSTA VICTORIA
• A one-of-its kind, experiential 5-night festival vacation cruise to the hottest destinations in Asia with one of the worlds finest musical sommeliers on the grandiose Costa Victoria that would be propped out with a magical aquatic theme with a steampunk twist.
• The complete artists line-up in August unveiled over 40 acts from around the world.
• The 5-day, 4-night round trip cruise will set off from Singapore on January 2-6, 2016, to Phuket and Langkawi.
• Organised by Mad Fresh Events at a cost of about US$2.5-million.
• Shipsomnia is expecting some 2,400 people from around the Asia-Pacific region and be- yond.
• To promote the festival-cruise, Shipsomnia embarked on a multi-club Asian tour with, one of the best clubs, from Singapore, Bangkok, Hong Kong to Jakarta, Bali and Shanghai, featuring Stanton Warriors and NERVO [in Shanghai].
• Shipsomnia's elaborate stage production will involve some of the best artists and stage pro- duction teams from South Africa.
• Early reservations for Shipsomnia started from May 23 to June 14, 2015 on www.shipsom- nia.com .
• Guests have the option to split the balance into four easy payments starting in September.
• Prices [excludes taxes and fees] starts from US$699 to US$1,199 per person, depending on the choice of cabin.
• Price for each person includes accommodation; all meals on board [includes coffee and tea, and food is available 24 hours]; usage of all facilities on Costa Victoria; transfer to the beach party in Phuket; and access to all concerts/events on board.
• Plus, a full-day in Phuket with a private beach party, lots of activities and special surprises planned. Stopover in Langkawi is half a day, where you can either stay on the boat and enjoy the beautiful sur¬roundings of the port or go on one of the many organised tours.
https://www.youtube.com/watch?v=T6_vIZHMAAQ