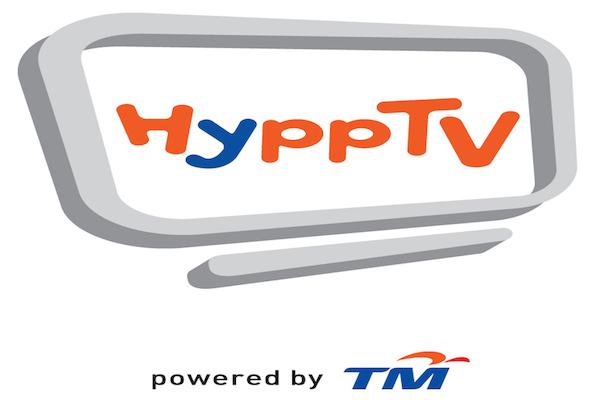 Viacom International Media Networks (VIMN) Asia, a division of Viacom Inc. (NASDAQ: VIA, VIAB) today announced the launch of Comedy Central HD on HyppTV,Telecom Malaysia Berhad's (TM) award-winning IPTV service, which went on-air on September 1st in Malaysia. The first and only all-comedy channel launched is available to be subscribed via ala carte option at RM9 per month, or via HyppTV's value package under "HyppTV's Mega Pack" and "HyppTV Platinum Pack" on HyppTV Channel 609. This will enable about 700,000 HyppTV subscribers to get free access to the best of Comedy Central Asia's award-winning comedy for the entire month of September.
The channel is also available on HyppTV Everywhere mobile app, making it accessible for Comedy Central HD viewers to watch, not just at home but on their portable smart devices, and PC as well. It also comes complimentary with a Video On Demand channel via Comedy Central HD On Demand (Channel 851).

HyppTV currently offers its customers a total of 121 channels with 41 channels in High Definition (HD) – consisting of 54 premium channels, 21 free channels, 8 Radio Channels, 16 Video-On-Demand (VOD) channels and 22 interactive channels in variety of value packages and ala-carte options.
HyppTV is powered by TM's high speed broadband service, UniFi and Streamyx 4Mbps and 8Mbps which are available to viewers come rain or shine through its residential and business UniFi and Streamyx packages. HyppTV customers can also enjoy the world class entertainment lined-up on the move via HyppTV Everywhere. To date, HyppTV has close to 700,000 subscribers.
For more info on HyppTV, log on to www.tm.com.my/hypptv and visit our Facebook page at www.facebook.com/hyppworld.