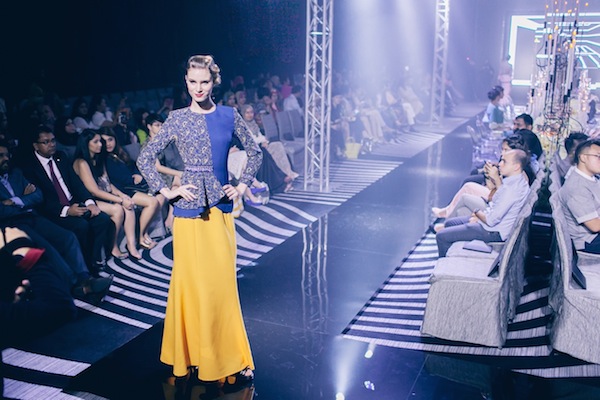 Jovian RTW Raya 2014 collection fills with the touch of traditional silhouette with the mix of Parisian sense. Inspired by the well-known fashion icon, Gabrielle Coco Chanel, as this collection exudes her tastes and style with the twist of Jovian Mandagie's signature.Jovian Mandagie has exquisitely created this collection that is centered on empowering, alluring, elegant and demurring feel of modern woman.
Come with forty five (45) looks altogether featuring traditional cuts of Baju Kurung and Baju Kurung Pahang, with modern cut of Kurung Peplum and dress, each design offers a fresh mood and to adhere to every woman's comfortable level of sophistication.
Jovian RTW Raya 2014 carries the feminine aesthetic that surround itself with material such as crepe, chiffon, tweed and lace with detailing of lace embroidery, crystal, stone and glass beads. Enriching this collection and become icing on the cake of the overall look and feel. It is the collective integration of the distinguished design and delicate characteristic that create a bold and classy theme, which suits perfectly to the inspirational icon.
The collection will be available in four (4) batches and the full collection will be out in July. Available at JStore flagship store and www.jovianmandagie.com/shop.Take a deep breath and feel the elegance of 1920's coming to you.