Fans made their way to KL Live on 10th December 2017 to catch their favourite white-helmet-masked DJ, Marshmello. Fans started lining up as early as 5pm at the venue in anticipation of the DJ's second show in Kuala Lumpur.
Opening the show and kicking off the night on the right note was South East Asia's fastest-growing EDM queen, EVA T. Well-known in the region for her upbeat and contemporary sounds of electro house, EVA T truly set the tone for the night. As the audience warmed up, home-grown dubstep duo DRPX took over the stage and served a memorable set that only built up the excitement even more. When the time finally came for Marshmello, the crowd was ready and welcomed the DJ onstage, who was decked in an all-white outfit from helmet to toe, with raucous applause.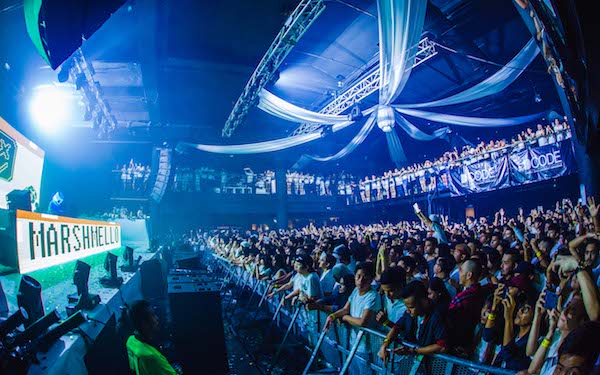 To the delight of the audience, Marshmello started off his set nothing short than expected. The space came to life as the crowd sang and danced along to his
collaboration hit song with pop superstar, Selena Gomez titled 'Wolves' as well as the hit song "Alone". As the night continued, Marshmello kept the energy levels high throughout his set, which only left the crowd wanting more.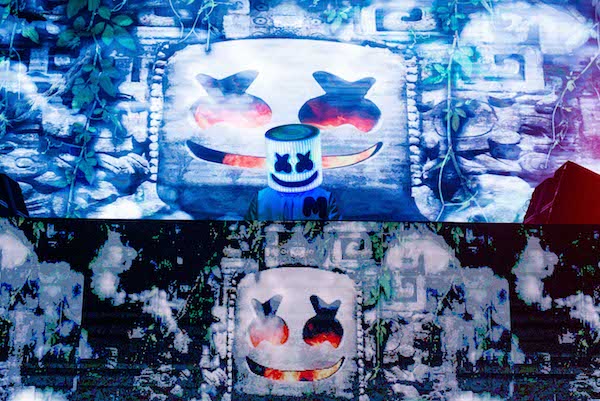 The loveable DJ's helmet lit up with colourful LED lights as he entertained fans, mirroring the fun and enthusiastic ambiance in KL Live that last night Marshmello, leaving the crowd buzzing with energy even after a whole night of dancing.
TWP Presents Marshmello was organised by the Livescape Group in collaboration with KC&Friends. It is supported by ALIFE, Asahi (Official Beer), Martell NCF (Official Liquor Partner), Hitz FM (Official Radio Partner), Circle Talent Agency (Artist Management), GoCar (Official Car Sharing), Mayflower (Official Online Travel Portal), and Mudah.my (Official Ticketing Platform). For more information and updates on upcoming shows, visit the Livescape website at www.livescapegroup.com or follow them on www.facebook.com/livescapeasia or at the Instagram handle @livescapeasia.