Melissa Tan Jia Ying, a 19-year-old student from Kuala Lumpur, and Jayden Tian Hang Shu, a 29-year-old fitness trainer from Penang, were crowned as the female and male champions of Super Model Universe Malaysia 2021, which was staged in a colourful, exciting and entertaining finale at the Mutiara Ballroom, Royale Chulan Damansara in Mutiara Damansara.
Respectively taking the title for the International male and female categories of Super Model Universe Malaysia 2021 were Luliia Paivim, a 21-year-old student from Russia, and Owono Obono Raul Ncogo, also a 21-year-old student, from Equatorial Guinea. In the kid's category, 10-year old Puteri Ieman Qharmieylla from Selangor emerged as champion.
Each winner of both the local and international categories took home a crown (female only), sash, a cash prize of RM 1,500.00, diamond earrings worth RM 6,000.00 from Diamonia Jewelry, 2-nights stay at Barat Tioman Resort worth RM 1,000.00, XES Shoes worth RM 1,000, beauty & aesthetic treatments from Bellissima2U worth RM 3,000.00, personal training sessions from Target Fitness PJ worth RM 2,000. photoshoots by Bookd worth RM 699, Grande' hamper and MD Pharma hamper among many other prizes. The kid's category winner took home a crown, sash, cash prize of RM 500.00, a 0.5-carat diamond ring from Diamonia Jewelry and various other prizes.

The grand finals saw 49 delegates from Malaysia and other countries including The Philippines, Pakistan, India, Iran and Egypt, vying for a total of 25 awards.
The winners of the competition were selected by a panel of esteemed judges that included Simpson Wong, Founder & MD of XES Shoes, Dato' Sri Devan Vidondaraja, MD of GVE Asia, Bon Zainal Harun. MBDA Founder & Chairman, Prakash Subramaniam, Director of ERP Elite Model, Shingary, Diamonia Jewelry Founder, Carl Graham. Bookd CEO & Founder, Previtha Rajah, Super Model Universe Ambassador, Alex Lim, La Mode Coiffure Group Founder, fashion designers Jonathan Kok & Farel Mikhail, Deejay Jeevan, Director of urbandjz and International fashion & fitness model Moslem Bouribandeh.
The grand final of the highly anticipated international modelling competition which was organised by Target Fitness PJ and Musica Academy KL was delayed by more than six months after the authorities re-imposed a nationwide pandemic lockdown (MCO 3.0) early this year. Although the auditions were conducted in a closed-door environment before the lockdown, all related activities and challenges had to be conducted virtually under strict guidelines as prescribed by the authorities to ensure the safety of all delegates. Among the competitive challenges and activities that the delegates had to participate in and earn points from the judges, included The Top 25 Reveal – where they had to do their introduction video, Photoshoot Challenge, Comp Card Challenge – where they had to create their comp card, XES Shoe Challenge – where they had to post content as influencers, attend motivational talks and other workshops, fitness training & fitness shoot and also a talent competition, which was all conducted virtually.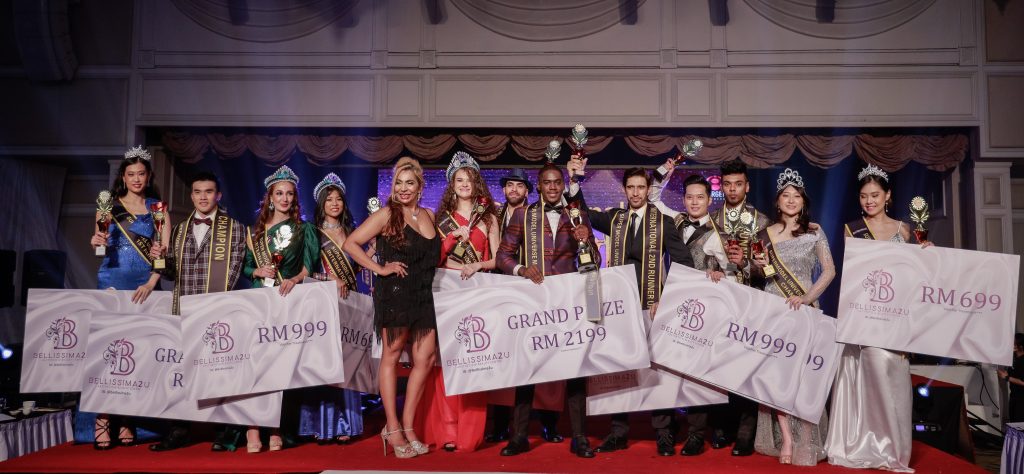 Super Model Universe which originates from Bulgaria, is among the biggest international modelling competitions in the world and is held yearly. It was created by the principals of the Mrs Universe pageant to unearth fresh new international supermodels and give them a leg up in this competitive industry. The 2021 edition in Malaysia is the third time it's been held locally since 2019. The first national winner Thalia Thin went on to make Malaysia proud by winning the world title in 2019. The world final was supposed to be staged in Malaysia last year but unfortunately had to be postponed because of the global pandemic. It was held virtually instead by the principals.
"Super Model Universe provides the opportunity for fresh new talents to experience and discover runway experiences, not only in Malaysia but also at the world stage," expressed national pageant director and licensee Ammetta Malhotra Begin.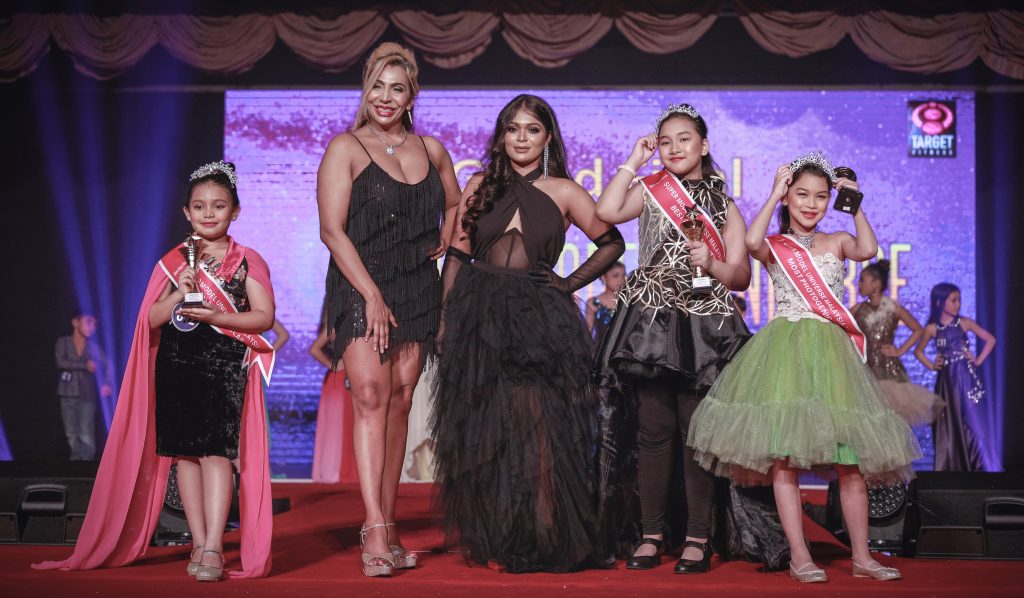 "We are pleased to have discovered so many exciting & capable new talents over the last three years. Our first national winner Thalia went on to become the world champion, and many of our delegates have become sought after runway and commercial models, and also product ambassadors for well-known brands," beamed a proud Malhotra.
Unfortunately, the local winners of this year's competition will not be able to compete in the world finals as it was already staged in the first week of November 2021, without any local participation.

"We sincerely hope the world finals of Super Model Universe will be able to be held here in Malaysia next year, once international travellers are allowed to enter Malaysia once again," Malhotra added.
Also crowned during the competition were various Super Model Universe Ambassadors that included Trini Wong (Fashion Ambassador), Mertinih Ivy Joklis (Elegant Ambassador), Jessie Gan (Wellness Ambassador), Dr Sudhashini Nair (Motivational Coach Ambassador), Marianny Ismail (Beauty & Aesthetic Ambassador) and Evelyn Nadal (Model & Rampwalk Ambassador), all of whom are prominent personalities in the industry.
Among the key sponsors and partners to the competition, this year include XES Shoes, Diamonia Jewelry, TBC Elektrik, ARP Elite Model, AVA Global Network, Bellissima2U, Grande', urbandjz, Target Fitness, Virtual Event Space, UVeCare, Dancing Art Solutions, GVE Group, Bookd, Onpoint Fotography, Mandy and The Eighth Avenue. The event was streamed live over official media partner Rentak Sejuta's Facebook Page.
The event was emceed by Super Model Universe 2019 Thalia Thin and Global Asia Model 2019 Melisha Lin.