Siti Nur Aisyah, 19, Student (Down Syndrome)
A friendly and down to earth person, Aisyah loves travelling and has explored New York, Europe and many parts of Asia. A happy, sporting person, who would strike up a dance when she hears a good beat and enjoys singing too. Despite her condition, Aisyah enjoys both extreme sports participating in events like Spartan Race and MMA, as well as a leisurely ride on her bike.
Charmaine Chan, 29, Toy Library Admin (Down Syndrome)
Charmaine works at Toy Library in Malaysian CARE and also enjoys serving customers with food and her smile at Tender Hearts Cafe. Charmaine is involved in bowling training under Special Olympics Selangor She loves theater and has performed in a theater show called "Black Cat". She is a huge fan of America's Next Top Model, so watch out for her catwalk.. She can strut it on the runway and is able to belt out a song or two as well.
Nur Athirah Idrus, 17, Student (Down Syndrome)
Despite being the youngest contestant, Athirah is very poised and lady like. A shy person in nature, she has managed to crack the walls and has improved her social skills via Miss Amazing. We are looking forward to seeing her in full bloom during the gala night.
Susanna Cheah, 19, Student (Down Syndrome)
A very bubby and happy person in nature, Susanna loves make up and dressing up. A passionate girl about all things art, she loves to dance and watch movies. Susanna also enjoys the water and swims in her free time.
Tabitha, 18, Student (Down Syndrome)
A cute and talkative person in nature, there is not one boring moment with Tabitha. Perhaps her love for comic books brings out the funny side in her. Naturally friendly, Tabitha loves to bake and dance whenever she is free.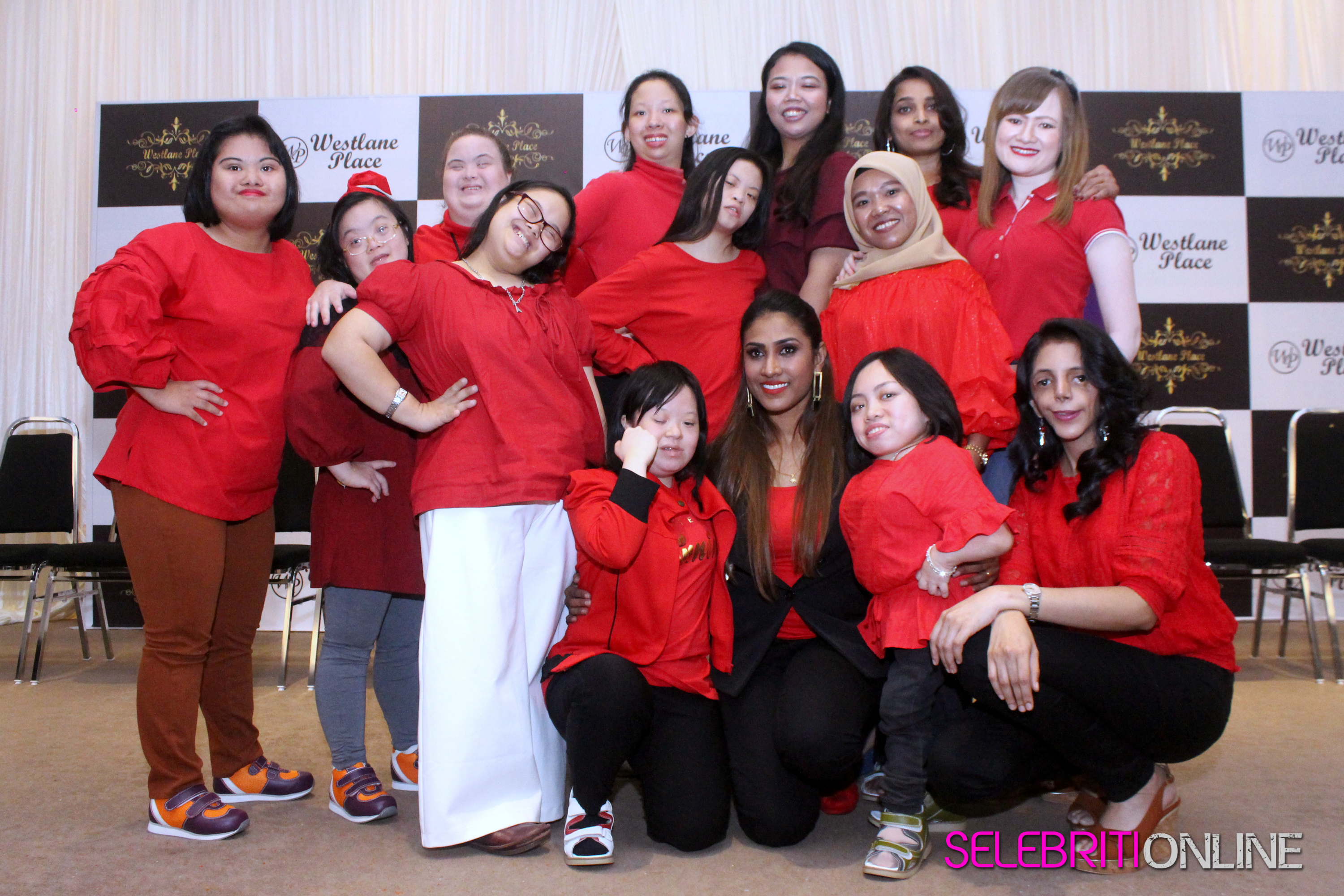 Wan Alyaa Azri, 19, Childminder (Down Syndrome)
Alyaa has a heart of gold. Despite her condition, she is a childminder for special kids. Regardless of her tender age, she has the maturity to match her passion. Alyaa has adventurous tastebuds and often explores new food. She is a fan of Justin Bieber and enjoys grooming in her free time.
Nik Norziehana Che Isa, 33, Teacher (Scoliosis)
Recently graduating from UiTM with a Doctorate in Chemistry, she also does part time modelling. In her free time, she loves to read and write. Maybe one day we will be able to read her writings.
Nor Athira Sujino, 24, Commis Chef (Lupus)
A Funny person in nature, Athira loves singing, reading novels and dabbles in some poetry writing too. Meet her in person and we assure you a time of laughter with this joyful and caring human being
Nurhana Md Yusof, 28, Student and Full Time Model (Albinism}
Despite her condition, Hana believes that her albinism makes her beautiful. This has proven with her pursuing modelling as well as hosting. Hana hopes one day she can make her dream of acting come true. She spends her free time learning about the different cultures in the world, current interest: Japanese
Sofia Lovi Ramasamy, 38, Human Resource Business Partner
(Psoriatic Arthritis)
A soft spoken and humble person, Sofia does social work and constantly looks out to lift people and break from their limited beliefs. She has also worked with media to create awareness for those who are differently-able like herself. A huge fan of Bollywood actress & Miss World 1994 Aishwarya Rai.
Rachel Siew, 29, Community Advocate (Morquio A Syndrome}
A very familiar public figure, Rachel graduated with a Law Degree from the UK and is actively raising funds for a charity she established, The Rachel Siew Suet Li Trust Fund to raise awareness for her rare condition. An accomplished writer, with her book, "Little Book, BIG Secret" to raise fund for charitable cause she established.Rachel also does some modelling and actively empowers others to not limit themselves despite our limitations.
Lynda Lim, 23, Student (Autistic)
A natural born artist, Lynda loves drawing and painting and has even sold some of her artworks in the KL Arts Centre. She enjoys music in her free time, singing and playing Ukulele. She also sews in her free time.
Punitha Palaniaapan, 34, Admin Executive (Teacher Collins Syndrome)
An extremely confident young woman who enjoys baking and photography at her free time. A friendly person in nature, Punitha loves meeting people and living life to the fullest.