A brand new international pageant "Miss CosmoWorld 2017" is being launched today in Malaysia at Pavilion Kuala Lumpur. This is the first year CL Skin Sdn Bhd is organising Miss CosmoWorld and this brand new international pageant is being directed and led by Ms Carrie Lee, the former beauty queen of Miss Chinese Cosmos International 2004 and the veteran beauty pageant organiser who has had 12 years of experience in running beauty pageants both in Malaysia and South East Asia.
In view of today's launch, we are pleased to announce that Miss CosmoWorld is targeting to recruit contestants from at least 20 countries around the world and we are currently in the search for National Directors and contestants from these respective countries. The top three finalists from today's event will be selected to represent Malaysia in the international pageant which will be held in November this year at St. Regis Hotel.
In conjunction with the Eid Mubarak celebrations, the Malaysia finalists will be wearing and showcasing the beautiful kebaya and colourful selendang at today's press launch which are all specially designed by our local famous designer, Bill Keith, the winner of  STYLO Designer Best Showcase Award.
The top three finalists from today's selection will walk away with a Michelin Star rated trip to London with a photoshoot which is worth RM 60,000.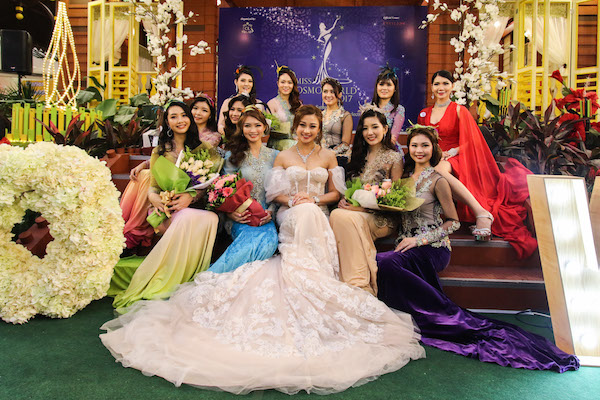 The objective of Miss CosmosWorld is to select contemporary modern ladies who are independent and passionate about life with good leadership quality. As an organiser, we aim to groom an international cosmopolitan beauty queen who is well disciplined. With such objective in mind, we have the pleasure of inviting the International Image Brand Builder and Groomer, Mr CT Chin who will personally groom the contestants to top notch quality beauty queen by teaching them the science and art of image and appearance management techniques.
We welcome all single ladies aged between 18 and 28 who were born during the period of 01 October 1989 to 01 October 1999 to participate in the upcoming Miss CosmoWorld 2017. Such invitation is extended particularly to all beautiful single ladies around the world who are confident, intelligent, and able to perform, with good health condition, possess good personality, with attractive appearance and good figure, have a height of not less than 160cm and have never been pregnant.
Miss CosmoWorld 2017 is scheduled to be held from 28 October 2017 and the grand final will be held on 12 November 2017 at St Regis Hotel.
Separately, we welcome sponsors from all aspects particularly the ones from the beauty industry, lifestyle and property development as we wish to organise more eventful activities for our sponsors and the contestants. A variety of activities and challenges will be given to the contestants throughout the 16 days of beauty camp. These include grooming classes, charitable visits of CSR project, outdoor activities such as hiking and sports games. Besides, talent competition will also be held amongst the contestants of Miss CosmoWorld 2017 at Quill City Mall Kuala Lumpur on 5th November.
Miss CosmoWorld 2017 provides a large platform of advertising and publicity to our valued sponsors and partners. It provides a good on-ground promotional activity for branding and product promotions.  Besides, it is a great Public Relation exercise to the customers and stakeholders of every sponsor.
In addition, we are looking for TV Sponsorship with an aim to turn our pageant into a reality show. Such approach would provide a better platform for the contestants to be trained and to learn and perform on screen as well as at the international stage in preparation for a potential exposure in the entertainment industry. Therefore, support and sponsorship in all kinds from each sponsors would be crucial in providing these contestants an opportunity to pursue their dreams.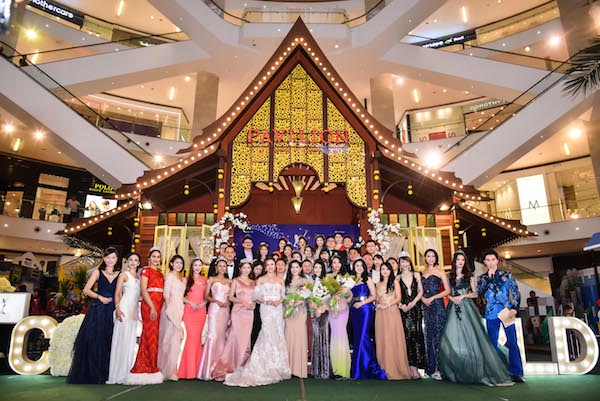 Grand prizes will be given away to all winners of Miss CosmoWorld 2017 comprising of a total value of RM 50,000 cash prizes (targeting to reach RM 100,000) and a total value of RM300,000 education scholarship, vacation trips, cars and other lucrative prizes. To achieve such target for lucrative prizes, Carrie Lee urges all interested parties and sponsors to join her for this remarkable event. In addition to the top 3 winners award, there will also be 10 subtitles to be won by the contestants.
In honour of Carrie Lee's glorious years throughout the past decade since her crowning, she is hoping to achieve the next milestone particularly for this new pageant. She is grateful for all the opportunities that her previous title has brought her to a different experience and is hoping that the upcoming beauty queens would have been entitled a different experience in their life. Carrie Lee is thankful to all parties who have contributed and supported her directly and indirectly in all ways and for making her dreams come true.