After falling short in his first world title contest four months ago, Malaysian-Kiwi dynamo Ev "E.T." Ting has developed a new attitude as he intensely prepares for his return to the ONE Championship cage.
Determined to reinsert his name into the winner's column, Ting is slated to lock horns with former ONE Welterweight World Champion Nobutatsu Suzuki in a three-round lightweight encounter on the undercard of ONE: QUEST FOR GREATNESS in Kuala Lumpur, Malaysia on Friday, 18 August.
Ting took his best shot last April when he challenged Filipino martial arts superstar Eduard "Landslide" Folayang for the coveted ONE Lightweight World Championship title.
The two highly-decorated combatants engaged in a thrilling five-round duel that put fans at the 20,000-capacity SM Mall of Asia Arena in Manila, Philippines at the edge of their seats.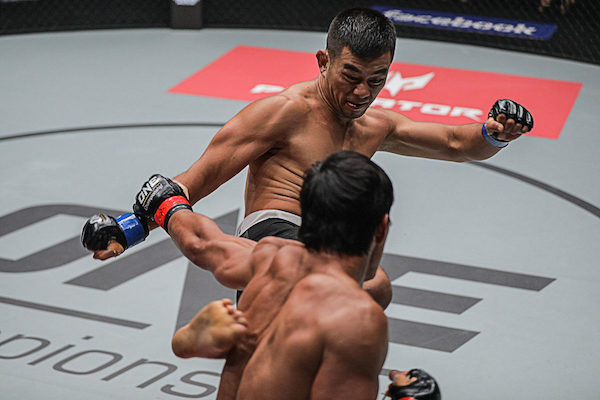 Tin kept moving forward with his relentless and explosive attacks for 25 minutes, but Folayang was masterfully counter striking him and controlling him in the clinch, which was enough to earn a unanimous decision victory.
Although Ting knew that he sported his best foot against Folayang, it was a bitter disappointment on his part.
"It was very surreal. I was trying to engage in the bout. I was trying to create some scrambles and initiate some action. Obviously, his game plan was to stay defensive and counter my aggression. So, what I would do differently in future is be more patient, and sit things out rather than force it. But yeah, it was definitely a tough bout," he recalled.
Following his decision setback to Folayang, Ting opted to shy away from the spotlight and took a solid two-week break from training to heal his mind and body holistically.
During his vacation, Ting made up for lost time with his family as they travelled to Japan for seven days, where they shopped at malls, immersed themselves in Japanese culture, and savored the local cuisine.
With a lot of free time, the 28-year-old Malaysian-Kiwi warrior then flew back home to Auckland, New Zealand for a relaxed period of barbecues and wine with close friends and relatives.
It was during one of those barbecue sessions that Ting reflected on his journey and took some valuable lessons away from that heartbreaking loss.
"I see it as a blessing in disguise. It changed my whole mindset and attitude towards things. I am training smarter and looking after my health little more, so the blessing is to stay hungry, and keep pursuing what I am good at. I feel only good things are going to happen from here," he bared.
Ting's quest to place himself back on the winning track begins at ONE: QUEST FOR GREATNESS, where he faces a returning seasoned competitor in Suzuki.
Suzuki, a Kyokushin Karate black belt and five-time heavyweight champion in the discipline, has won ten of his 15 bouts by way knockout.
With a professional record of 11-2-2, Suzuki is adept in both striking and grappling, also possessing well-rounded wrestling ability.
The 39-year-old native of Tokyo, Japan is best remembered as the man who claimed the inaugural ONE Welterweight World Championship in March 2014 after defeating Brock Larson via unanimous decision.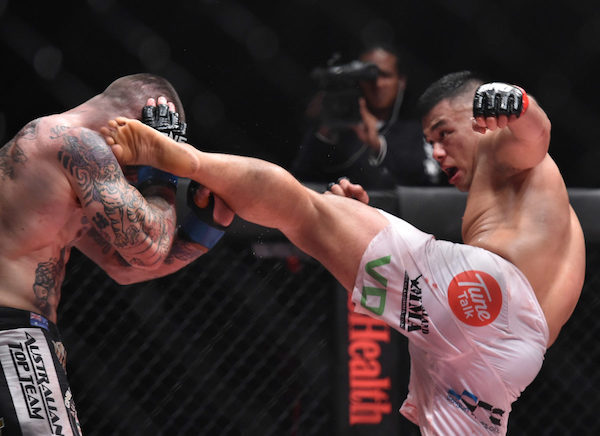 Even if Suzuki appears to be a tough assignment for him, Ting stressed that his eagerness to win keeps himself confident that he will have his hand raised against the Japanese veteran.
"He is only a human, and everyone is beatable. I always put that in my mind. That's why I confident and focused. I know on 18th of August that I will prevail over Nobutatsu Suzuki," he stated.
"He is a tough guy, and all of his wins are KOs, so he is no joke. I am quite happy to be facing a former champion and testing my skills. Obviously, he is a striker, so if I wanted to be smart, I would for work the takedown and go for the submission. But, I am a little bit stubborn, so I may stand and trade with him, and see where it goes," Ting added.
To train for the bout, Ting is incorporating many of the lessons he learned in his recent world title loss to Folayang into his current training camp.
"Previously, I just wanted to cram in as much training and knowledge. But now, my eyes see it from another perspective. It is just about capitalizing on what you are really good at, and working towards a finish rather than exploring everywhere," he explained.
Ting might have stumbled in his bid to become the first Malaysian to win a world title in the sport, but the defeat has ultimately made him a smarter and wiser cage competitor.
"If you are very smartly invested in your camp, and have the same consistent people drilling the same necessary things you need for your bout, then that is just being smart. You are looking after your body and making sure it is in its prime condition. I really just have a new attitude towards competing," he ended.