This 19th of November will mark Yonder Music's first year in Malaysia, giving its users free access to over 15 million commercial-free songs on-demand to download, play and share. Yonder Music also prides itself in creating, and rewarding, its users with unforgettable unique music experiences that have become synonymous with the Yonder Music name.
In Malaysia, Yonder Music launched exclusively for Celcom FIRST™ and Xpax customers. This past year has been a musical whirlwind for Yonder Music in Malaysia. From international flyaways to live performances, Yonder Music always puts its users at the forefront and aims to bring the online to offline to enrich users' music lifestyle.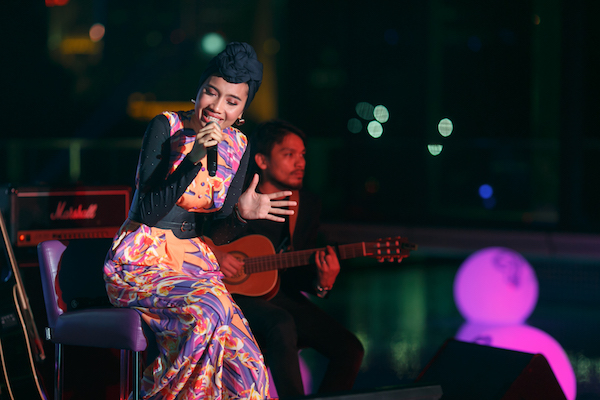 "Yonder Music launched in a garage in Kuala Lumpur (as all the best start-ups and bands do), and we said we'd be Hear Forever®, and 12 months and 400,000 users later, we have a lot to thank Malaysians for!" said Adam Kidron, Founder and Chief Executive Officer of Yonder Music. When the music service launched, Yonder Music flew 50 lucky users on an all expenses paid trip to watch superstar musician Bruno Mars perform live in Las Vegas. Throughout the year, Yonder Music also sent loyal and active users to watch Madonna live in Singapore, and Adele live in the city of love, Paris.
These are the types of unique music experiences that Yonder Music wants to perpetuate for its users. The service also launched its Yonder Music Live Series in April 2016 with the money-can't-buy world-class live concert "Dato' Siti Nurhaliza & Friends" at Stadium Negara. (If you missed it, don't fret! Astro will be broadcasting the concert on Astro Ria on the 11th of December) The Yonder Music Live Series was born out of Yonder Music's desire to thank their users for their unwavering support. A total of 5,000 people attended the concert with the star-studded line up. In the second installation of the series, Yonder Music brought the award-winning Indonesian dangdut singer Cita Citata to perform at three public concerts in Ipoh, Kuala Lumpur and Johor Bahru in May 2016 that were attended by a total of 13,000 people.
In conjunction with its 1st Anniversary in Malaysia, Yonder Music will be celebrating this auspicious occassion in typical Yonder Music style by the poolside of St Regis on the 22nd of November. The invite-only event will be attended by partners, loyal and active users, as well as some surprise celebrity guests. No Yonder Music party will be complete without a musical showcase and their first anniversary party is no different. There will be intimate performances by Dato's Siti Nurhaliza, Yuna and the latest Indonesian sensation, Karel. Since launching in Malaysia, the Yonder Music family has grown and also launched in Indonesia and Bangladesh with XL and Robi respectively in May 2016. Yonder Music is a free and unlimited music app exclusively available to FIRST™ and Xpax customers. The unlimited music app is currently available on Android and iOS devices and can be downloaded via the Google Play Store and the Apple App Store. FIRST™ and Xpax customers will not be charged any data while using Yonder Music.
To find out more about our 1st birthday, please log on to www.facebook.com/yondermusicmy -End- About Yonder Music Yonder Music is a bold, feature-rich, addictively social, digital music service that is headquartered in New York City and provides its users with commercial-free access to millions of songs to download, play and share. Yonder Music launched in Malaysia on 19 November 2015 and achieved over 200,000 users within 3 months. Yonder Music is democratizing the business of music by embedding its cost into service, thereby addressing the 99% of mobile broadband subscribers that do not regularly pay for digital music, and paying artistes and composers from a pool of license revenue in direct proportion to how many times their tracks are played.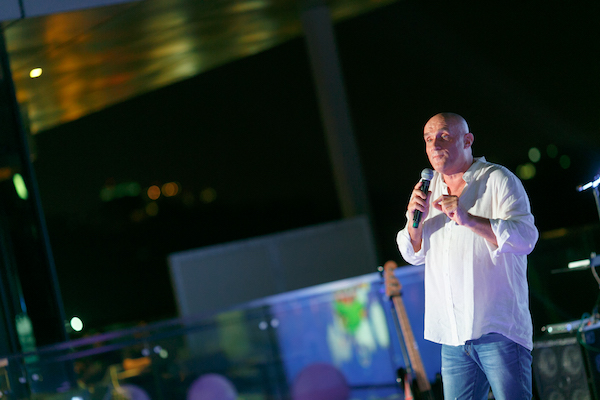 Yonder Music's tagline is Hear Forever®, which means it's active in this market producing collaborations between local and international artistes, staging concerts like Dato' Siti Nurhaliza & Friends and sending its most active users around the world to concert events such as Bruno Mars in Las Vegas on New Year's Eve and many more to come. The idea is to make Yonder Music fundamental to its users' lives and provide its most valuable users the experiences that they can't get anywhere else. For more information, visit www.yondermusic.com