eGG Network and co-organisers PGL and Imba TV are proud to present The Kuala Lumpur Major, the first Major status tournament for the Dota Pro Circuit (DPC) 2018/2019 season. The Kuala Lumpur Major, which will be held from 16 to 18 November at Axiata Arena, is supported by the Ministry of Youth & Sports and National Sports Council of Malaysia. The tournament will see 16 international professional teams battling it out for total prize pool of US$1 million.
At the launch event today, Malaysia Youth and Sports Minister, YB Syed Saddiq Syed Abdul Rahman said: "Malaysia is among the 'Big 6' esports nations in Southeast Asia that account for over 98% of esports enthusiasts in this region. Southeast Asia is the fastest growing region for esports, with the number of esports enthusiasts expected to double to 19.8mn in 2019, from 9.5mn in 2016. Malaysia has the potential to be the region's esports hub because our youths are passionate about esports.
Therefore, holding an international tournament such as The Kuala Lumpur Major is significant as it provides opportunities for our esports industry to be on par with the global best. The Ministry looks forward to closer cooperation with esports organisations to accelerate the development of esports in Malaysia. This is crucial as esports would become a competitive sport at the 2022 Asian Games."
Lee Choong Khay, Chief of Sports, Astro said: "We are honored to have the support from the Ministry of Youth and Sports and National Sports Council of Malaysia for bringing the biggest Dota 2 tournament ever in Malaysia for fans in the region.  eGG Network wants to develop a vibrant esports ecosystem for gamers in Malaysia and the region. Our talent and production team will work alongside PGL and Imba TV to bring the best live esports viewing experience at Axiata Arena as well as coverage on eGG Network's social platforms. Astro customers can also enjoy limited ticket pre-sale that begins on 11 September to 16 September, where our customers can enjoy a 20% discount on tickets to the Kuala Lumpur Major."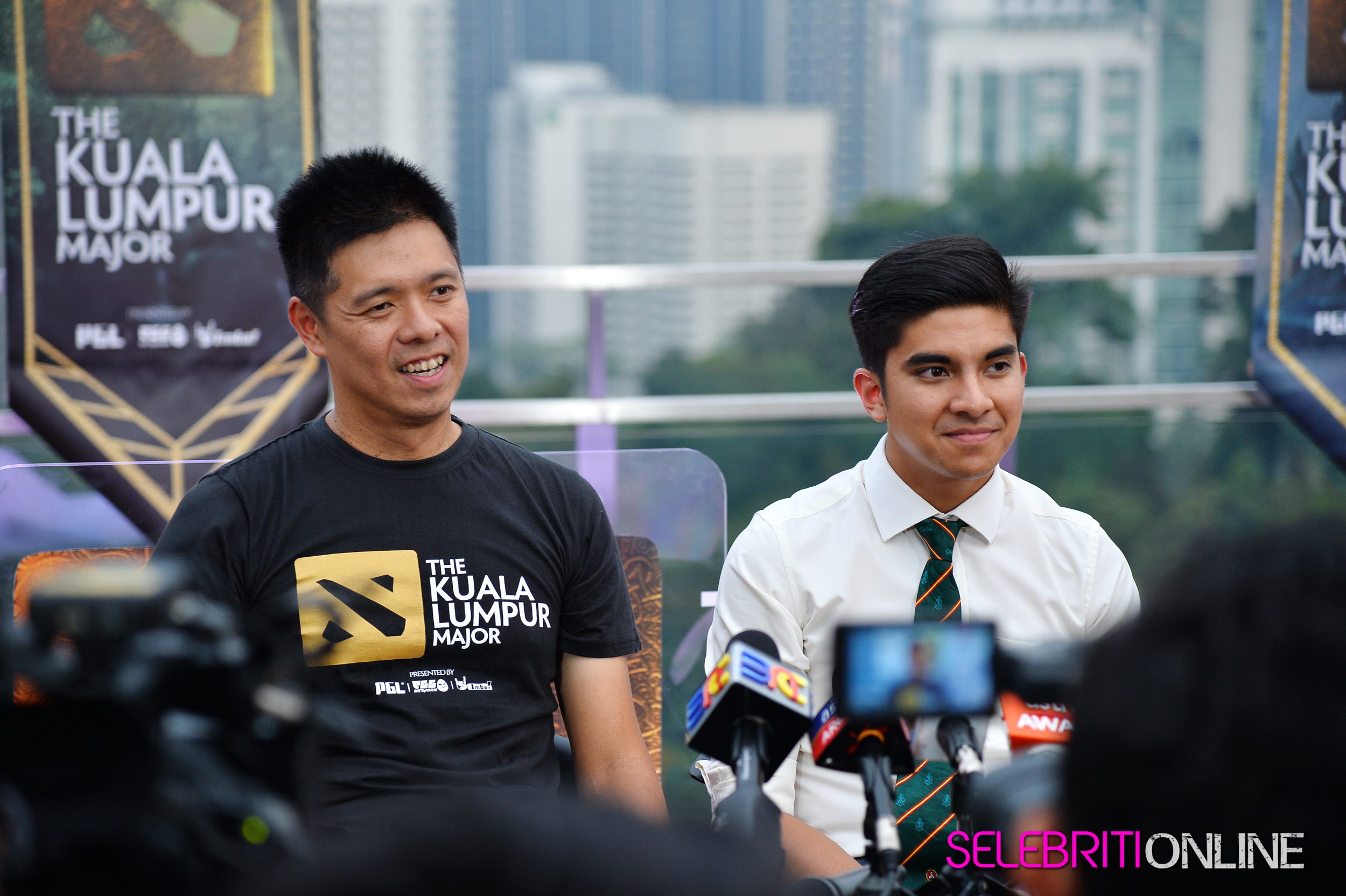 Silviu Stroie, CEO, PGL Esports: "We're excited to bring the first Major tournament of the Dota Pro Circuit (DPC) 2018/2019 season to Malaysia. There are no direct invites for Major and Minor tournaments this year, so it'll be very exciting to see new and old teams battle their way to be among the 16 teams competing at The Kuala Lumpur Major for a share of the total prize tool of US$1 million. Get more details on the tournament at www.thekualalumpurmajor.com."
Weirong Shen, CEO, Imba TV: "Astro, PGL, and Imba TV will be cooperating for the first time to hold the Kuala Lumpur Major in Malaysia. On behalf of Imba TV, I wish this event a great success."
The Kuala Lumpur Major is supported by: Ministry of Youth and Sports, National Sports Council of Malaysia; Official Sponsors: U Mobile, HyperX, KFC, Acer Predator; Official Partners: Secretlab, Thermaltake, Astro, ERA, Hitz, GoXuan.
U Mobile customers will get to buy tickets with 20% discount during an exclusive Pre-Sale, which starts from 12.00pm, 6 September 2018 until 16 September 2018, or while stocks last. U Mobile customers will be the only people to enjoy this benefit. More information can be found on u.my/klmajor from 12pm, 6 September 2018 or on the factsheet attached.
Public ticket sales will begin later from 17 September onwards with limited tickets available at early bird prices. All ticketing and event details are available on www.thekualalumpurmajor.com
3-Day Pass is available at www.thekualalumpurmajor.com in 3 categories below:
Immortal (Regular Price: MYR600)
Reserved seating on the lower ring with the best view on stage (E-Redemption Ticket for Lanyard and Tag)
Goodie bag worth MYR150 with surprise gift
Lucky draw
Priority Lane for meet and greet with pro teams
Priority to purchase Secret Lab gaming chair at special price (For residence of Malaysia only, used by teams during earlier stages at the hotel, condition as is basis, no warranty provided)
Divine (Regular Price: MYR330)
Free seating on the lower ring (E-Ticket)
Lucky draw
Privilege to purchase Secret Lab gaming chair at special price, while stock last (For residence of Malaysia only, used by teams during earlier stages at the hotel, condition as is basis, no warranty provided)
Ancient (Regular Price: MYR180)
No frills, only 3 days of Dota 2 action
Free seating on the upper ring (E-Ticket)
The Kuala Lumpur Major Ticket Sales
U Mobile Pre-Sale
20% off
From 12:00pm 6 Sept – 16 Sept or while stock last
Astro Pre-Sale
20% off
From 12:00am 11 Sept – 16 Sept or while stock last
Early Bird
10% off
From 12:00am 17 Sept – 30 Sept or while stock last
Regular Price
–
From 12:00am 1 Oct or earlier, while stock last
*All time above is Malaysian Time (GMT +8)
*Pre-Sale tickets are only available to eligible subscribers of U Mobile and Astro residing in Malaysia