The much-awaited Precious of Malaysia which is organised by FM Group returns once again in its second edition to celebrate Malaysian culture, heritage and fashion. Themed "Cultural Revolution – Truly Malaysia", the prestigious campaign aims to raise awareness among society and help the government to empower, conserve and preserve, our national heritage, culture, history, art, fashion, tourism and unique Malaysian lifestyles for future generations to come.
This was announced during an official launch and press conference event that was hosted by Precious of Malaysia founders, and renowned fashion designers Farel Mikhail & Jonathan Kok of FM Group at Zebra Square in Kuala Lumpur this afternoon. Officiating the launch was Deputy Tourism, Arts & Culture Minister YB Tuan Khairul Firdaus Akhbar Khan. Also gracing the event were Precious of Malaysia Patron Y.M. Tengku Dato' Dr Hishammuddin Zaizi bin Y.A.M Tengku Bendahara Azman Shah Alhaj, Precious of Malaysia Advisors Puan Sri Akmal Abdul Salam, Dato' Kevin Lee and Dato' Nurzarina, Jabatan Warisan Negara – Intangible Heritage Department Director Dr Eyo Leng Yan, various fashion designers, dignitaries, celebrities, industry personalities and members of the media. Also presented during the event was a preview of the Precious of Malaysia's official theme song.
The launch event also saw the announcement of Precious of Malaysia Ambassadors and its official sponsors.Attendees also had a chance to see a preview of Precious of Malaysia's fashion showcase which saw designers Jonathan Kok (cheongsam), Farel Mikhail (Melayu manis), Kenny Low (nyonya kebaya), Qif Alvarez (songket menswear). Putra Wakalam (warrior outfits), Harry Putraa (songket kurung);Armnabil (songket evening dress) and Zhu Said, showcasing their unique and eye catching designs, as a prelude to the main event.Precious of Malaysia will be staged at Mirage By Pak Abu at Zebra Square Kuala Lumpur from 10th to 15th October 2023.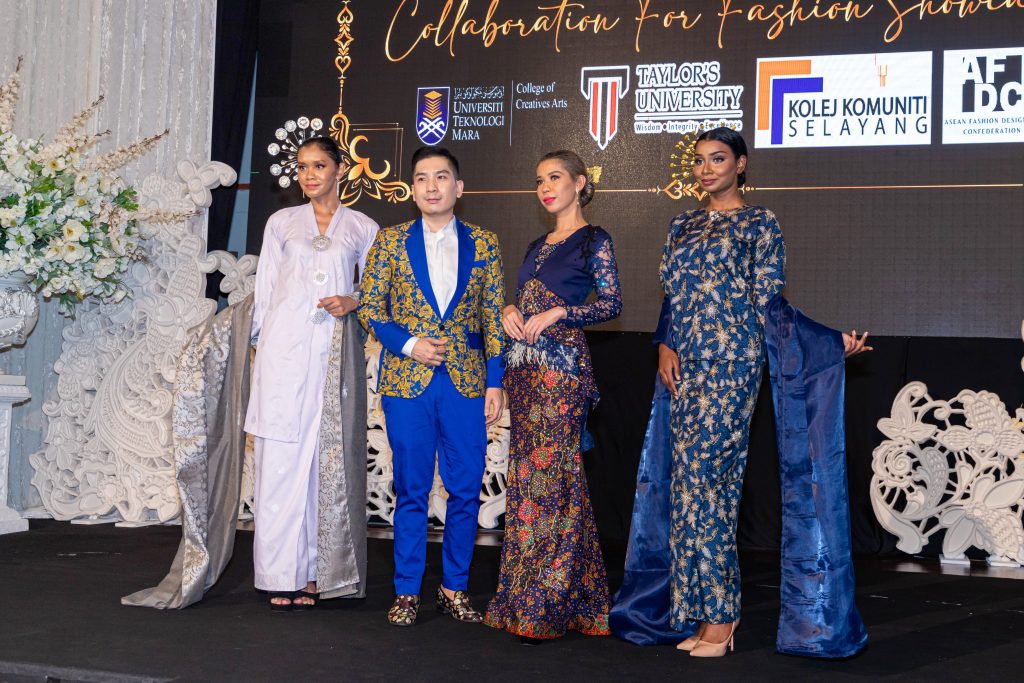 It is supported by the Ministry of Tourism, Arts & Culture (MOTAC) and Jabatan Warisan Negara. This year's campaign will focus on four major components – Cultural Fashion Week, Tanjak & Tengkolok Di Raja Exhibition, Cultural Gala Night and Hari Tanjak Malaysia.The Cultural Fashion Week will be staged on 14th and 15th October at the same venue. It will be highlighting the immense creativity of up and coming local fashion designers and will also focus on propelling the industry forward by introducing various elements of culture & heritage into the mainstream flow of fashion in Malaysia today.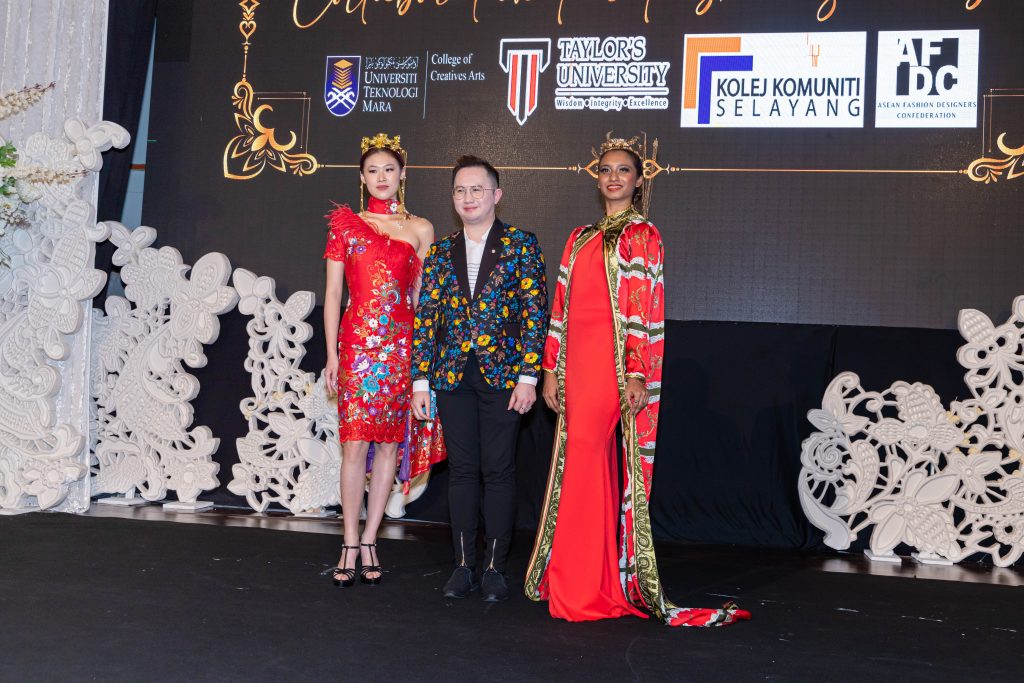 Among the designers that will be included during the Cultural Fashion Week will be 10 fashion designers from the Asean Fashion Designer Confederation, 8 from year 2 & 3 students in Bachelor of Fashion Design Technology (Honours) at Taylor's University, and students from UiTM and Kolej Community Selayang, who have been given the privilege to present their designs during the showcase.
Among the activities that will also be incorporated into the Cultural Fashion Week will be cultural singing and dancing performances, a fashion show for local fashion designers with a focus on classic and contemporary.There will also be an awards presentation for both fashion designers and models.Another major and unique highlight of Precious of Malaysia this year will be the Royal Tanjak & Tengkolok Exhibition that will be held from 10th to 15th October 2023. The Tanjak or Tengkolok is a type of head gear that is traditionally worn among the Malay community, mostly among men, but there are also women who wear it.
It is made of long songket cloth that is folded and tied in a variety of styles. The folding of this fabric has evolved with the passing of time, refined and modified according to the wearer's skills.There will also be a commemoration of the Hari Tanjak Malaysia on 15th October 2023.To earmark the rich heritage of Malaysia, there will also be an inspiring parade of people in traditional attire, along with a best traditional attire competition on the day. Also featured will be a Silat (Malay martial arts) competition and a Traditional Silat Percussion competition.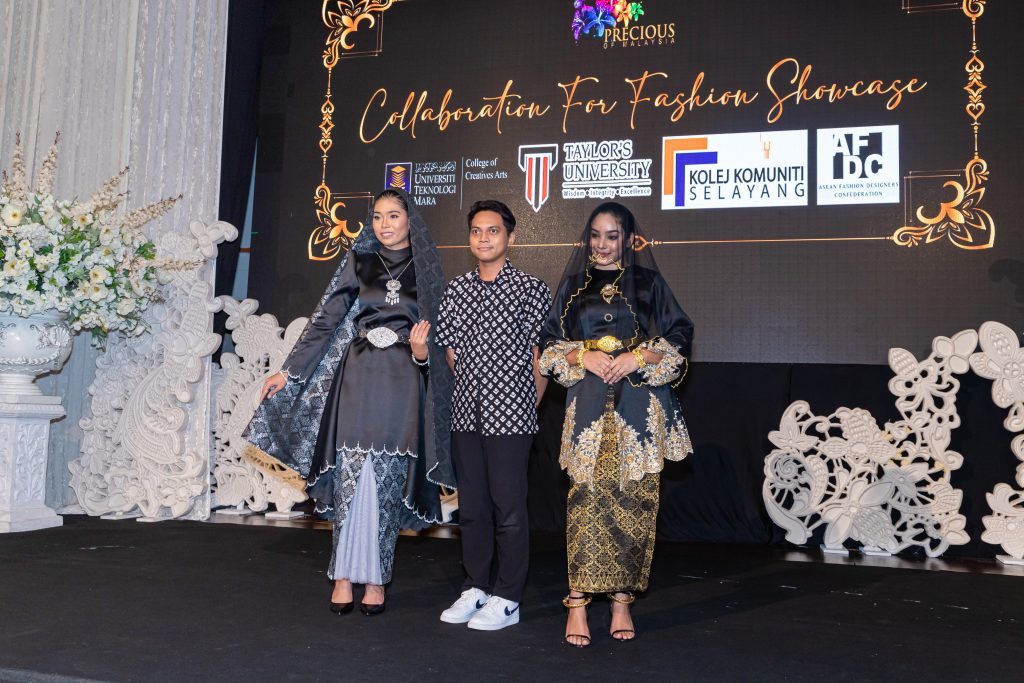 The main highlight of the event will be the Cultural Gala Night which will see the official commemoration of Precious of Malaysia by his Royal Highness Duli Yang Teramat Mulia Raja Muda Perlis Tuanku Syed Faizuddin Putra Ibni Tuanku Syed Sirajuddin Jamalullail and Her Royal Highness Duli Yang Teramat Mulia Raja Puan Muda Perlis Tuanku Dr Hajah Lailatul Shahreen Akashah Khalil. The prestigious red carpet event will also see the attendance of various dignitaries, celebrities VIPs and notable personalities in the fashion industry. Among the key highlights of the Cultural Gala Night will be a Malaysian Cultural Fashion Showcase, traditional performances and artistes performances.The main highlight will be the official launch of the Precious of Malaysia theme song and the presentation of Precious Of Malaysia Awards.Event Ambassadors, sponsors and collaboration partners will also be honoured during the gala dinner.