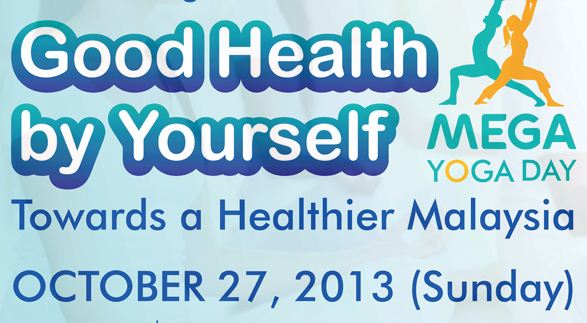 This Sunday, come join Amber Chia, Jojo Struys, Chui Ling and Nadia Heng plus thousands of other yoga enthusiasts through an attempt to get registered in The Malaysia Book of Records.
The gathering is to be held at the Encorp Strand Red Carpet Avenue, a climate-controlled covered alfresco boulevard located in Kota Damansara, which is one of the longest of its kind ever built in the Klang Valley.
Beside the two hours of yoga session, they will also be getting the Red Carpet treatment from Encorp Strand Mall such as exciting performances, freebies, health check and talks, as they help raise funds for the National Stroke Association and National Cancer Society Malaysia.
"Once completed, Encorp Strand Mall will be a significant contributor to a healthy local community and this is a great way for us to express our commitment," said Encorp Berhad's Group Chief Executive Officer, Mr. Yeoh Soo Ann.
"Encorp Strand Mall is ideally located for the community to revolve around and many such activities can be expected in the future," added Yeoh.
Meanwhile, those who are keen to register for the Yoga Mega Day event on Sunday, 27 October can still join by registering online at http://www.megawecare.com.my/megayogaday/ or call 03 62031351.