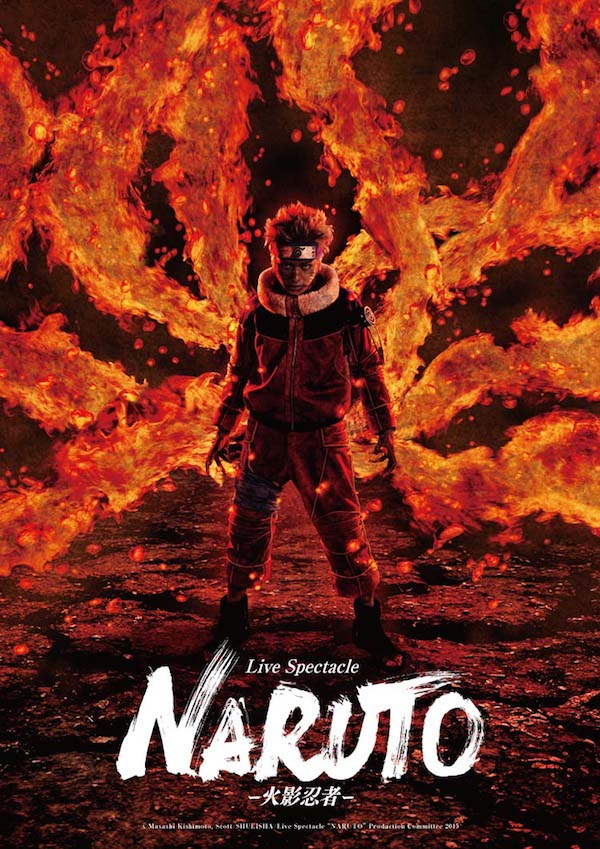 Live Spectacle Naruto in Kuala Lumpur
Date : May 30, 2015 – May 31, 2015
Venue : Malaysia International Exhibition & Convention Centre (MIECC) @ MINES
Synopsis
Live Spectacle NARUTO, a Whole New Experience !
Live Spectacle NARUTO features the first part of the story from manga series (Manga series vol.1 to 27), focusing on the childhood episodes, the struggle between rivals and Naruto's strong riptide.
Live Spectacle NARUTO takes you to the world of incredible live actions: acting, dance and acrobatic performances, with various fantastic stage effects.
Get ready to be part of Naruto's journey !
Price Details
Tickets on sale from 10am 27 March 2015. Stay tuned!
The cast members of "Live Spectable Naruto" are as follows:
Ryuuji Satou as Sasuke Uchiha
Yui Itou as Sakura Haruno
Kenta Suga as Gaara
Yuuki Kimisawa as Kakashi Hatake
Kazuhiro Hirakawa as the Third Hokage
Hidekazu Ichinose as Iruka
Tatsunari Kimura as Kabuto
Asahi Uchida as Zabuza Momochi
Miho Imamura as Haku