Samsung Malaysia Electronics has announced that Bixby's voice capabilities are now available in Mandarin Chinese. This gives existing Malaysian users of the Galaxy S8, S8+ and Note8 devices an additional option to experience Samsung's intelligent interface in their own comfortable language.
KM Liew, Head of Samsung Malaysia Electronics' IT & Mobile division, said that Samsung's move to introduce the new language within Bixby is due to strong interests from the large Mandarin Chinese-speaking community in Malaysia.
"We at Samsung believe this is a significant step forward in allowing our consumers do and achieve things in a more comfortable and convenient way, as Mandarin is the mother tongue and first language of many Malaysians. We are confident that now, many more users of these devices will be able to fully experience Bixby as it was meant to be experienced," said Mr Liew.
Prior to this, other language options that were supported by Bixby were US English and Korean. The introduction of Bixby in Mandarin Chinese will allow Malaysian consumers more flexibility, contextual awareness and cognitive tolerance in interacting with their Samsung devices for a superior and seamless experience. For example, users can say "dă kāi xiàng jī (打开相机)" and Bixby will do the honours of opening up the camera app.
With the introduction of its new language capability, Mandarin Chinese will now be integrated into Bixby Home, Reminder and Vision, as well as selected native apps by Samsung, Bixby Lab and other third parties. Via Mandarin Chinese, existing Malaysian users will be able to smoothly switch from voice command, to touch, to text, and back to voice in their own comfortable language.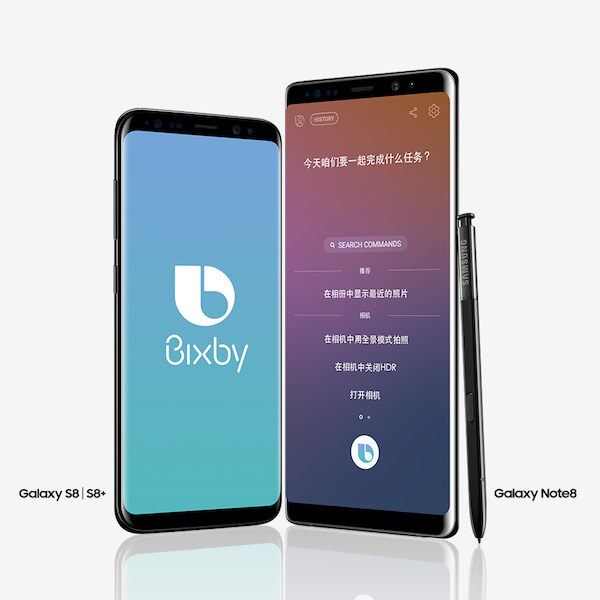 As Samsung is constantly looking to meet industry demands, Bixby will be continually improved with updates and added features, according to consolidated feedback from the Samsung consumer community. Not only that, its natural language-understanding ability allows Bixby to continuously improve its interpretations of regional dialects, giving users the option to interact with Bixby in even more Chinese dialects in time.
Bixby's availability on the Galaxy S8, S8+ and Note8 is just the beginning. As the Bixby ecosystem grows, it will connect across devices, apps and services as an intelligent interface, and open up new experiences and scenarios to ensure convenience.
For more information, visit http://www.samsung.com/my/apps/bixby/.